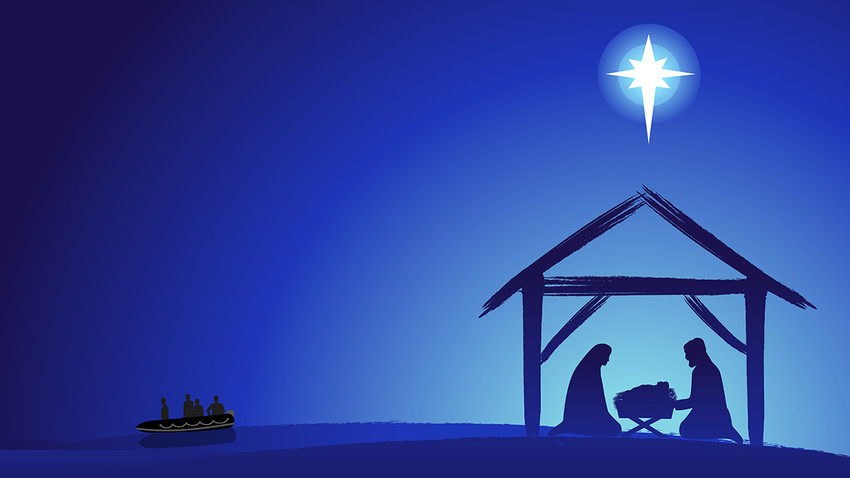 December 22, 2021
A Christmas Prayer: "We Are Still in the Sea . . . Not Sure [Who] Is Coming
Those are the last words of 30-year-old Shakar Ali Pirot, one of over thirty Middle East migrants who perished in the English Channel a few nights ago, their desperate flight to freedom ending tragically.
In this case, the electronically captured recording of the cry for help from the sinking dinghy says it all: "We are still in the sea between the UK and France. We're not sure which is coming [to rescue us]" (www.bbc.co.uk/news/resources/idt-b7bd2274-88b1-4ef9-a459-be22e180b52c).
By the time authorities were alerted and responded it was too late. "The BBC has confirmed at least 30 people died that night, by far the worst migrant tragedy ever recorded in the Channel. We have established, through help from many families in Iraqi Kurdistan, the identities of 20 of those on board" (ibid). Two survived.
How can the rest of the world ever get used to stories like this—whether the migrants are east or south or west of us? Smuggled in trucks or dinghies or swimming the currents or climbing the border fences—it is the sad plight of men, women, and children succumbing to their calculated risks for the sake of a new life. 
"We are still in the sea . . . not sure [who] is coming."
But is that not also the cry of a desperate world this Christmastime 2021? Nobody, it seems, is sure who is coming to their rescue. The global medical community valiantly battles new variants of Covid-19, hospitals across the land overflowing with people desperate to be saved. The victims of "the longest continuous path record" for a tornado now pick through the rubble of their former lives in Kentucky. Innuendos and nascent rumors of impending civil war in this nation stoke the fears of a divided people.
"We are still in the sea . . . not sure [who] is coming."
Was it any different when Messiah came the first time? So should we be that startled to realize it is deja vu all over again, two millennia later?
"For unto us a Child is born, unto us a Son is given; and the government will be upon His shoulder. And His name will be called Wonderful, Counselor, Mighty God, Everlasting Father, Prince of Peace" (Isaiah 9:6).
The One who came is the One who is coming. Thus those critical keywords—government, counselor, mighty, peace—find "re-solution" in this divine One. How else will Earth's travail be resolved? 
Salaam, shalom, peace—may the promise of Christ this Christmas undergird our voyage into the uncharted year ahead: "Peace I leave with you, My peace I give to you; not as the world gives do I give to you. Let not your heart be troubled, neither let it be afraid" (John 14:27).
"We are still in the sea . . . but we know Who is coming."