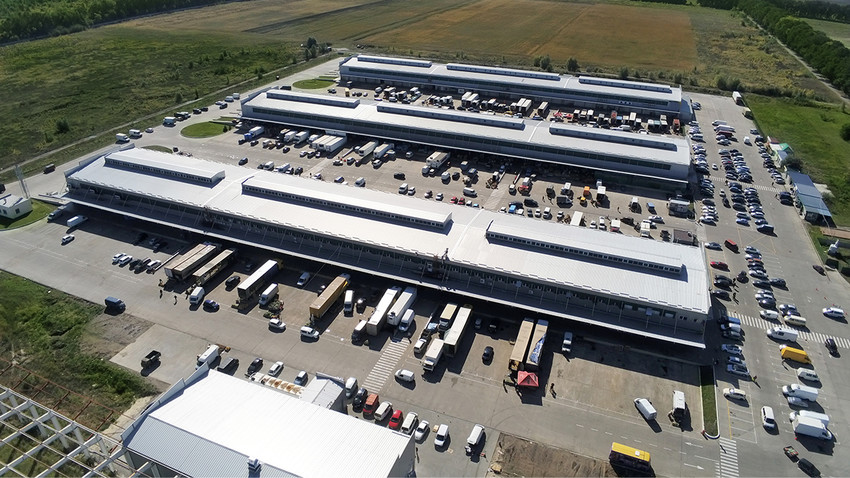 September 22, 2021
Emptying Heaven's Warehouse
Bruce Wilkinson tells the story (perhaps it was a dream) about a Mr. Jones who was enjoying a personal tour of heaven. Eyes wide with wonder, he couldn't get enough! But then he and his guide passed a large warehouse, which the guide ignored. Perplexed Mr. Jones asked why they weren't stopping. "Oh, it's nothing you'd be interested in." "But yes I am interested—please show me what's inside."
The guide relents, prepares for the disappointment, and opens the door. Turns out "the enormous building is filled with row after row of shelves, floor to ceiling, each stacked neatly with white boxes tied in red ribbons." Mr. Jones begins to walk the aisles and quickly notices each box has a name on it. "Is there a box here for me?" he eagerly asks. The guide reluctantly nods but before he can explain, Mr. Jones races toward the J section of the warehouse, quickly locating the box with his name on it.
Slipping off the ribbon and popping off the lid, Mr. Jones peers inside and lets out a deep sigh, as he recognizes the contents of the box. "Because there in Mr. Jones' white box are all the blessings God wanted to give to him while he was on earth . . . but Mr. Jones had never asked" (The Prayer of Jabez 25-27).
"You do not have because you do not ask God" (James 4:2).
Makes you wonder what is in your box, doesn't it? What are the gifts we could have had, had we asked?
Could there be a box marked "Pioneer Memorial Church" and another for "Andrews University"?
I think of "The Darkness Will Not Overcome" series with Richie Halversen beginning a few days from now (October 1 - 9). Could it be Heaven is primed and eagerly waiting for us to plead with God for the saving of lost people we know? Might it be God and His angels are standing by, unwilling to force themselves on us, but thoroughly prepared to supernaturally intervene in the life of this campus and this congregation, if we would "but for the showers we plead" (to quote the familiar hymn).
Steps to Christ wonders: "Why should the sons and daughters of God be reluctant to pray, when prayer is the key in the hand of faith to unlock heaven's storehouse, where are treasured the boundless resources of Omnipotence?" (94-95).
Regarding the upcoming series, your pastors and chaplains have each taken a day of prayer to cover the days between now and opening evening, Friday, October 1. Your House of Prayer communities (AM and PM) are taking the 24 hours from Thursday 7:00 PM to Friday 7:00 PM (at both the beginning and the ending of this series) to earnestly intercede before God on behalf of Pastor Richie and all who will attend this event.
And you, too, can join us in these prayers. (1) Pray for people you know who need to meet Jesus, their Savior. (2) Pray for God's timing to guide your simple and short invitation for some of them to join you. (3) Pray for an unusual, supernatural moving across this campus, a divine turning these young hearts and minds toward the soon-coming Christ. Why not be praying prayers like these at this critical juncture in Earth history?
What was that line? "Prayer is the key in the hand of faith to unlock heaven's storehouse"—what are its contents?—"where are treasured the boundless resources of Omnipotence." It surely is the right time to empty Heaven's warehouse. And it surely must be right for us to pray and pray for God's boundless resources. Why leave a single box unemptied?