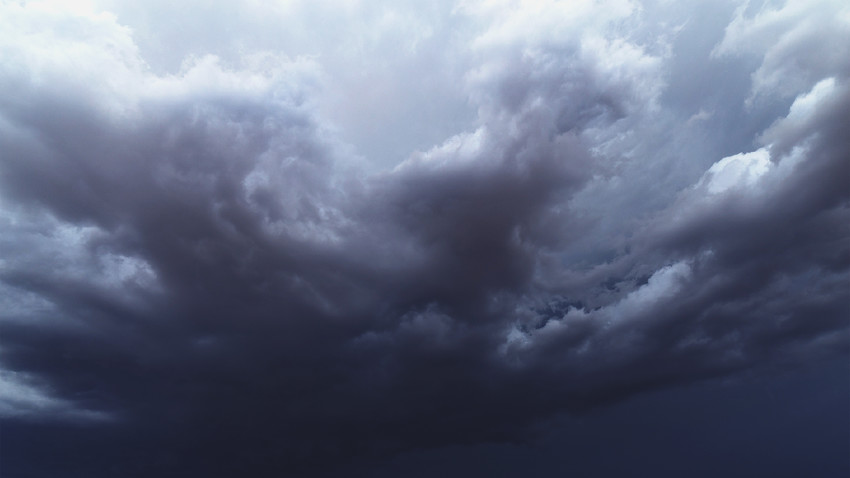 October 10, 2018
Could This Be the Dream Come True?
In a few hours, the leaders of our faith community will gather in historic Battle Creek, Michigan, for the Annual Council of the Seventh-day Adventist Church. For months both the official and unofficial church websites have been hotly debating the matter of unity and administrative control within this faith community. Far-reaching decisions will be made at Battle Creek.
But could it be that Heaven itself awaits an even more critical decision—the decision of spiritual leaders to demonstrate to an on-looking church and world the nature of Christ-like leadership at every level of the church?
On January 5, 1903, around noon in St Helena, California, Ellen White, one of the founders of this church and a divinely appointed and inspired messenger of God, sat down at her desk to write. Below in its entirety is a letter she wrote to the leadership in Battle Creek. Could it be what she was shown was in fact what might even yet transpire in Battle Creek right now?
To the Battle Creek Church
One day at noon I was writing of the work that might have been done at the last General Conference if the men in positions of trust had followed the will and way of God. Those who have had great light have not walked in the light. The meeting was closed, and the break was not made. Men did not humble themselves before the Lord as they should have done, and the Holy Spirit was not imparted.
I had written thus far when I lost consciousness, and I seemed to be witnessing a scene in Battle Creek.
We were assembled in the auditorium of the Tabernacle. Prayer was offered, a hymn was sung, and prayer was again offered. Most earnest supplication was made to God. The meeting was marked by the presence of the Holy Spirit. The work went deep, and some present were weeping aloud.
One arose from his bowed position and said that in the past he had not been in union with certain ones and had felt no love for them, but that now he saw himself as he was. With great solemnity he repeated the message to the Laodicean church: "'Because thou sayest, I am rich, and increased with goods, and have need of nothing.' In my self-sufficiency this is just the way I felt," he said. "'And knowest not that thou art wretched, and miserable, and poor, and blind, and naked.' I now see that this is my condition. My eyes are opened. My spirit has been hard and unjust. I thought myself righteous, but my heart is broken, and I see my need of the precious counsel of the One who has searched me through and through. Oh, how gracious and compassionate and loving are the words, 'I counsel thee to buy of Me gold tried in the fire, that thou mayest be rich; and white raiment, that thou mayest be clothed, and that the shame of thy nakedness do not appear; and anoint thine eyes with eyesalve, that thou mayest see.'" Revelation 3:17, 18.
The speaker turned to those who had been praying, and said: "We have something to do. We must confess our sins, and humble our hearts before God." He made heartbroken confessions and then stepped up to several of the brethren, one after another, and extended his hand, asking forgiveness. Those to whom he spoke sprang to their feet, making confession and asking forgiveness, and they fell upon one another's necks, weeping. The spirit of confession spread through the entire congregation. It was a Pentecostal season. God's praises were sung, and far into the night, until nearly morning, the work was carried on.
The following words were often repeated, with clear distinctness: "As many as I love, I rebuke and chasten: be zealous therefore, and repent. Behold, I stand at the door, and knock: if any man hear My voice, and open the door, I will come in to him, and will sup with him, and he with Me." Verses 19, 20.
No one seemed to be too proud to make heartfelt confession, and those who led in this work were the ones who had influence, but had not before had courage to confess their sins.
There was rejoicing such as never before had been heard in the Tabernacle.
Then I aroused from my unconsciousness, and for a while could not think where I was. My pen was still in my hand. The words were spoken to me: "This might have been. All this the Lord was waiting to do for His people. All heaven was waiting to be gracious." I thought of where we might have been had thorough work been done at the last General Conference, and agony of disappointment came over me as I realized that what I had witnessed was not a reality. (Testimonies to the Church 8:104-106)
Could it be what she was shown was in fact what might even yet transpire in Battle Creek right now? Could it be that what "might have been" might even yet become what is now?
Then let us join with brothers and sisters across the face of this earth to earnestly petition God to turn this "might have been" into the very spiritual transformation every leader and member longs for. For without such revival, how can this remnant community ever fulfill her apocalyptic mission?