September 15, 2010
What if God repeated himself every forty years?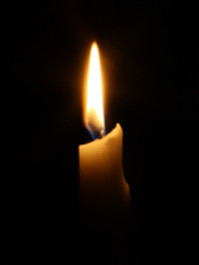 What if God repeated himself every forty years? Then this university campus would be poised on the brink of a mighty spiritual revival! Last week Martin Kim, one of our graduate students, passed along a fascinating story by Beatrice Neal entitled "When God Came Down" (published in the Fall, 2004, edition of Adventists Affirm). In this article Neal, a religion professor at Union College at the time, has carefully pieced together an historical examination of the revival that spread across numerous Christian college campuses in 1970. It began at Asbury Methodist College (Wilmore, Kentucky) in February, 1970. A small group of students had been praying for revival on that campus. Unexpectedly at a 10 a.m. chapel service, a spirit of confession and repentance swept over the gathered student body. "A long line of students came forward to pray and give their testimonies. With tears they acknowledged cheating, theft, prejudice, and jealousy. Some went to individuals in the congregation to ask forgiveness and make restitution. Old enmities were melted with the fervent love of God." The service continued on into the afternoon leaving the cafeteria empty. "Classes were suspended for the rest of the day." Prayer and Bible study groups sprang up around the college. College students went to the seminary chapel and testified to the seminarians of their experience. Soon "all classes were officially canceled for the rest of the week," as seminarians joined undergraduates in "getting right with God and seeking His will."
The revival spread from Asbury to campuses across the nation. And that fall, 1970, Andrews University was a recipient of God's reviving power. It began at a Campus Ministry retreat at nearby Camp Michiana October 8-11. Three guest preachers were invited—E. L Minchin, "a beloved youth revivalist;" Mike Stevenson, General Conference Youth Leader; and H. M. S. Richards, Jr, Voice of Prophecy speaker. From early morning to late at night around the camp fire students gathered, asking God "'to open them up, clean them out, and fill them with His Holy Spirit.'" After a communion service and "a prolonged testimony meeting," the campus chaplain, Gordon Paxton, and the students with the guest preachers discussed how to share the peace they had found and "'slosh it over the campus.'" '
In 1970 Andrews University was experiencing the "student rebellion" and "wide-scale drug use" that had swept across U.S. campuses. The Student Movement reported "polarization among faculty and student groups." It was that reality that the "afire for God" retreat students returned to that October Sunday. On Tuesday Chaplain Paxton felt impressed to turn the chapel service over to the students from the retreat who "filled the platform and witnessed to what God had done for them. Then they invited others to come forward." And with that "a spontaneous testimony service" broke out that continued there at chapel through the lunch hour. At 1:30 150 students were still lined up at the microphone to testify! "Many accepted Christ on the spot." And when chapel finally disbanded, students moved across campus sharing their testimonies. Some called home, asking their parents' forgiveness. "They sang praise songs in the cafeteria line and stood up and testified during meals." The following Sabbath "90% of the Pioneer Memorial Church congregation stood" as Mike Stevenson invited them to surrender their lives to God. Normally the Andrews bookstore sold 300 Bibles annually. In five weeks time 1300 Bibles were ordered. "Thousands more were to follow. 'What's going on at Andrews?' the publishers wanted to know." A few weeks later God used Morris Venden's Week of Prayer to fan the flames.
But the revival wasn't contained on this campus. "Succeeding issues of the Student Movement were full of accounts of student evangelism" in churches throughout Michiana, and to campuses at Mt Vernon Academy (Ohio), Oakwood College (Alabama), Atlantic Union College (Massachusetts), and Columbia Union College (Maryland). Neal's article chronicles the phenomenal spread of Andrews University students' witness for Christ up and down the eastern seaboard. Soon General Conference president, Robert Pierson, responded to the student revival in an editorial in the Review and Herald: "May the Holy Spirit revive us all—on campus and off campus!"
When I finished Beatrice Neal's eleven-page report, I had two reactions. The first was fervent praise to God for such a remarkably divine outpouring of the Spirit upon this campus that I love. I am certain that forty years later we still benefit from the afterglow of that mighty revival. My second reaction was a prayer, Habakkuk's prayer. For could there be a more timely prayer to be praying—even as we now are immersed in our 40 Days of Prayer on this same campus forty years later? I earnestly invite you to join me in praying this prayer every day until God repeats himself in our midst and we, too, are set ablaze for Christ: "I have heard all about you, LORD, and I am filled with awe by the amazing things you have done. In this time of our deep need, begin again to help us, as you did in years gone by. Show us your power to save us" (Habakkuk 3:2 NLT).