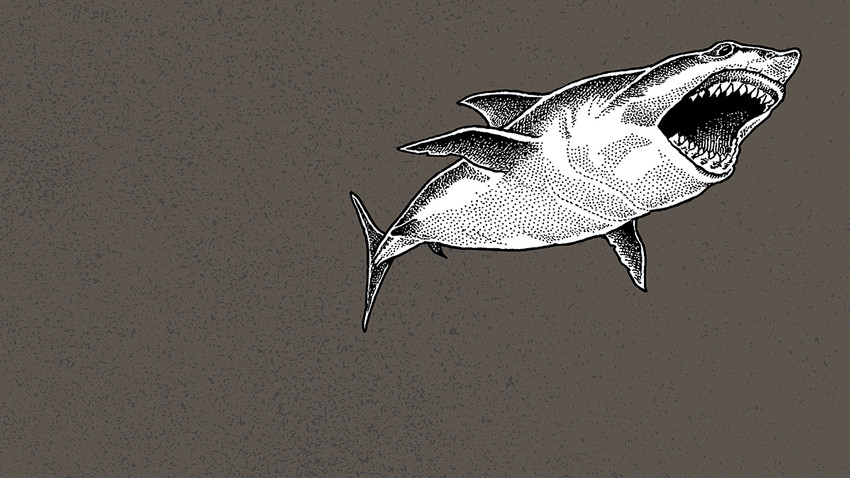 June 19, 2019
SHARK ATTACK!
There has been a proliferation of shark attacks this year off the coast of North Carolina—which recorded only three attacks in 2018 and already has had three attacks this month alone. Some suggest global warming is pushing these predators of the sea beyond their familiar waters. Others say it's the normal ebb and flow of human-meets-shark episodes.
But one story being told and retold is of 17-year-old Paige Winter, who with her family on June 2 was frolicking in the waters of Atlantic Beach, North Carolina. Here's how one of her surgeons, Dr. Eric Toschlog, described it: "'On a picturesque afternoon at a pristine beach on the crystal coast of North Carolina, the life of a 17-year-old young woman was irrevocably changed. Paige Winter, standing with her siblings in waist-deep water, was attacked by a shark. The devastating injury to her left leg, which included the severing of the major artery and vein supplying the leg, would likely take her life. But in the ensuing minutes, Paige received the heroism of love and a simple tourniquet'" (www.abcnews.go.com/US/doctors-weigh-teen-surviving-shark-attack-miracle/story?id=63772511).
At a press conference along with Paige's team of physicians, Dr. Toschlog recounted the split seconds that followed: "'Her father witnessed the attack, watching his daughter disappear beneath the surface in a swirl of bloody water. He dove into the water, found her, took her into his arms and lifted her out of the water. Still attached to her left leg was what he described as a "very big" shark. He proceeded to pummel the shark with his fists until it let go and then struggled to the beach with Paige in his arms, telling her that he loved her, bearing witness to the damage to her leg but unaware of the shark following close behind.'"
On the beach, a bystander witnessed the drama, rushed forward to assist Paige's father and applied a tourniquet to the teen's left thigh. 9-1-1. Helicopter airlift to Vidant Medical Center. The trauma team was waiting. "'I have seen dozens of mangled extremities in my career, but this injury, suffered by a 17-year-old simply having a beach day with her family, was heartbreaking. It never gets easier. The decision to amputate is never easy, but tragically there was no decision to be made. She underwent massive blood product resuscitation and amputation of her left leg at mid-thigh,'" Toschlog recounted. "'Simultaneously, our plastic surgeons began work on her hands. In subsequent days, Paige underwent multiple additional surgeries on her hands and has done extraordinarily well. She will be discharged to rehabilitation within the next week.'"
One brave girl and a story for the ages. But of all that was spoken at the news conference, to me, the most profound was Dr. Toschlog's observation: "'The real heroes in this story are a loving father and mother, a volunteer on a beach and a truly amazing young woman. Paige was saved by a simple piece of any trauma system, a tourniquet. But in reality, she was saved by something vastly more powerful. . . . Paige is alive as a result of one of the strongest forces that I have encountered in 20 years as a trauma surgeon, surpassing any medical technology. She was saved by love, the love of a father for his daughter'" (ibid).
"Saved by love—the love of a father for his daughter."
Paige's story is our story, isn't it? Ravaged by the predator of us all, nearly dead in the water, is there no one who can save us? "But God demonstrates his own love for us in this: While we were still sinners, Christ died for us" (Romans 5:8). The self-sacrificing love of a Father for his children.
"The love of the Father, no less than of the Son, is the foundation of salvation for the lost race" (Great Controversy 416).
Which is why every day is Father's Day—and every eternity will be one we owe to his love. Forever.