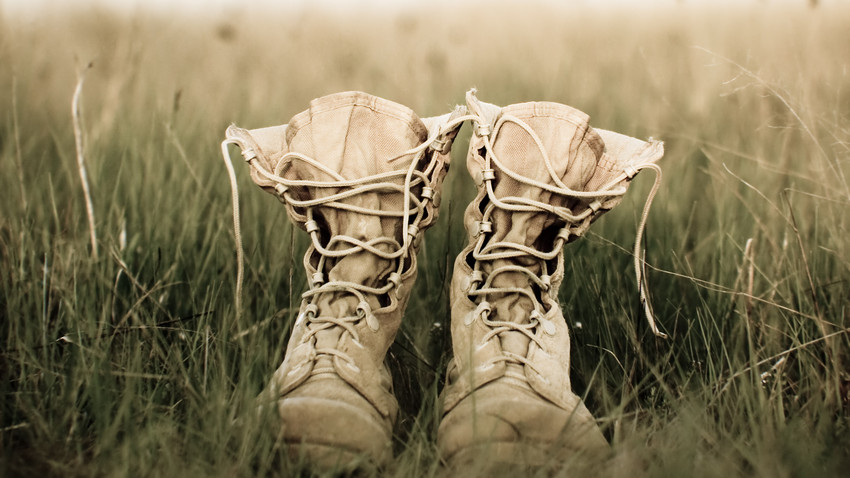 August 17, 2016
Boots on the Ground for the New Year
Has the blogosphere always been this awash in conspiracy theories? I was reading a European writer the other day who commented (and perhaps for good reason) that Americans as a people seem to have a predilection for conspiracy theories—those wild suppositions claiming sinister powers are manipulating current events, the populace, politics, the markets, medical science (you choose), all for a nefarious end. For example, one blogger suggested  one of the presidential candidates is suffering from a secret malady that will cut short their candidacy and offered a YouTube link as proof. I clicked the link, and sure enough a score of sites with video footage to "prove" the malady. Really? Not to be outdone, a popular blog posed the suggestion this week the President is quietly preparing for an emergency suspension of the Constitution this fall so he might serve an indefinite and unconstitutional "third term." Really?
Consider for a moment what this glut of information/misinformation streaming from the internet every nanosecond creates: (1) an attitude of suspicion and disbelief toward any internet-driven information; (2) an oversaturation that numbs the mind to what in fact may be critical and necessary information; (3) a skepticism toward all authority; (4) a subtle, increasing diversion from life's most essential realities and truths; (5) the inability to even discern what is true; (6) an incapacity to respond in the event of a genuine crisis or emergency; and (7) a cynical rejection of any conspiracy theory at all.
Because as it turns out, the Bible unapologetically champions a single conspiracy, not as imaginary theory but as life-and-death truth. This week my summer worship reading through Ephesians ended with its stunning finale: "Finally, be strong in the Lord and in his mighty power. Put on the full armor of God so that you can take your stand against the devil's schemes. For our struggle is not against flesh and blood, but against the rulers, against the authorities, against the powers of this dark world and against the spiritual forces of evil in the heavenly realms" (Ephesians 6:10-12). There they are—cosmic sinister powers manipulating humanity, government, nature, economies, politics, entertainment, the very stuff of our existence on this planet. To what end? "Your enemy the devil prowls around like a roaring lion looking for someone to devour" (1 Peter 5:8), "filled with fury, because he knows that his time is short"(Revelation 12:12).
But here's a stunning rejoinder and promise: "[We] are to contend with supernatural forces, but [we] are assured of supernatural help. All the intelligences of heaven are in this army. And more than angels are in the ranks. The Holy Spirit, the representative of the Captain of the Lord's host, comes down to direct the battle. Our infirmities may be many, our sins and mistakes grievous; but the grace of God is for all who seek it with contrition. The power of Omnipotence is enlisted in behalf of those who trust in God" (Desire of Ages 352).
What a picture of God in the midst of this cosmic battle! Grace for our litany of "sins and mistakes" grievous and many. Around the clock help and protection from the adversary. "The power of Omnipotence" for every child of God who wants Him. And all of it poured out on this campus through the mighty Holy Spirit, Jesus' divine boots on the ground for this university this new year. There has never been a more optimistic time to trust the Savior. Let the conspiracy theorists have their day—in Christ the future is no theory—it's a promise. Absolutely secure.