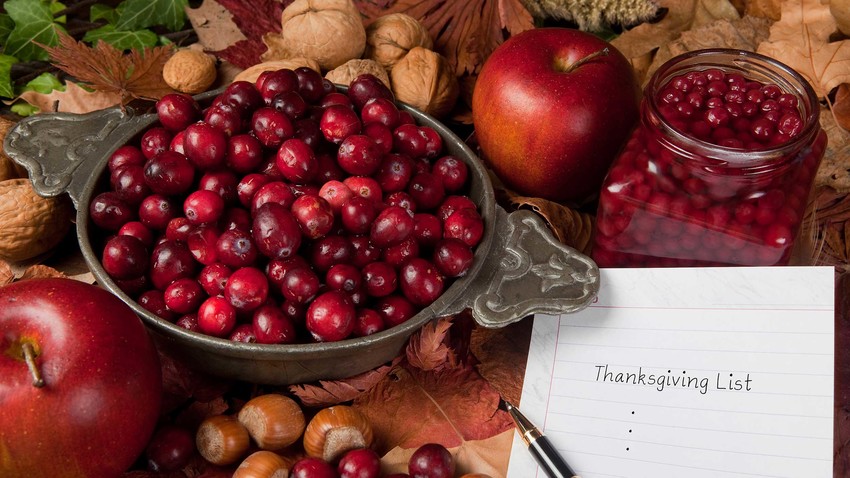 November 15, 2017
A One Item Thanksgiving List
May I be a bit more personal with you in this blog and may I share with you a line that has come to mean very much to me? It was the early "morning after" I married off our little girl Kristin. A Labor Day morning—she and Andrew had gotten married here at the church the day before. I'm usually not one to be bothered by "Rainy Days and Mondays." But this Monday I awakened with an ache in my heart—the gnawing of a nameless, numinous sense of loss. Of a line crossed, an innocence gone, a chapter ended. And you can never go back. I got out of bed, tiptoed past her empty bedroom,  and down to where I have worship. Opened my Bible to my psalm for the day. And wouldn't you know it—God in his gentle mercy had timed that cycle through the Psalms, so that I would come to these words on the morning after my little girl left home for good.
Whom have I in heaven but You?
And there is none upon earth that I desire besides You.
My flesh and my heart fail;
But God is the strength of my heart and my portion forever.
Psalm 73:25-26
Our childhood comes, our childhood goes. Our friends come, our friends go. Our spouses come, our spouses go. Our children come, our children go. Jobs come, jobs go. Health comes, health goes. Life comes, life goes. And death comes. "The LORD gave, and the LORD hath taken away; blessed be the name of the LORD" (Job 1:21).
Until one morning we wake up to the words of Peggy Lee's throaty whisper, "Is that all there is?"
John Piper in his book God Is the Gospel captures well this prayer of Asaph—that when you have God, you truly do have everything you've ever wanted or will ever need—that all things else, the litany of blessings outpoured 24/7 into our recipient lives, are simply divine incentives intended to lead us to deeper gratitude, not for the gifts so much as for the Giver: "All the enticements to God that are not God are precious and precarious.  They can lead us to God or lure us to themselves. They may be food or marriage or church or miracles. All these blessings bring love letters from God. But unless we stress continually that God himself is the gospel, people will fall in love with the mailman—whether his name is forgiveness of sins or eternal life or heaven or ministry or miracles or family or food" (143).
Falling in love with the mailman—if we become so enamored with the blessings God sends us that we fall love with the gifts instead of the Giver—what a sad mistaken twist!
Eugene Peterson in The Message expresses Asaph's prayer to God this way: "You're all I want in heaven! You're all I want on earth!" There it is—a one item Thanksgiving list.
John Piper concludes: "That must mean, first, that if every other good thing were lost, Asaph would still rejoice in God. And it must mean, second, that in and through all the other good things on earth and in heaven, Asaph sees God and loves him.  Everything is desired for what it shows of God. Augustine put it like this: 'He loves Thee too little who loves anything together with Thee which he loves not for Thy sake'" (144). Reread that line.
On his deathbed, Charles Wesley dictated to his wife his final hymn:
Jesus, my only hope Thou art
Strength of my failing flesh and heart
O, could I catch a smile from Thee
And drop into eternity.
A one item Thanksgiving list.
Whom have I in heaven but You?
And there is none upon earth that I desire besides You.
My flesh and my heart fail;
But God is the strength of my heart and my portion forever.
Psalm 73:25-26