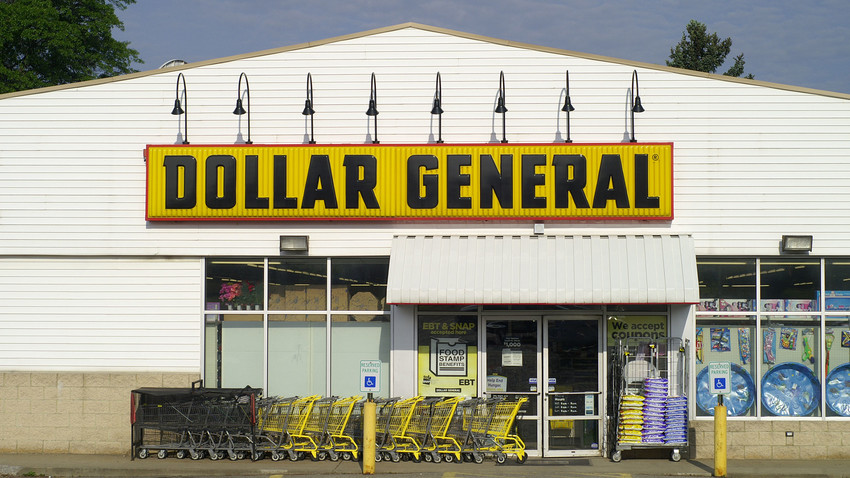 December 6, 2017
Merry Christmas from Dollar General
Just in time for the holidays comes an interview with Todd Vasos, CEO of Dollar General. Everybody knows Dollar General—we even have one here in our village of Berrien Springs. With many if not most of the items priced in the familiar range of a dollar plus a few more (depending on the product), it turns out Dollar General is a booming business enterprise with around 14,000 stores in this country, boasting a market value of $22 billion. Not bad for a dollar here and a dollar there!
What caught my eye, however, was what Vasos stated in his interview with the Wall Street Journal (reported in vox.com): "'The economy is continuing to create more of our core customer,' Vasos said. This is how he described the typical Dollar General customer: 'Doesn't look at her pantry or her refrigerator and say, "You know, I'm going to be out of ketchup in the next few days. I'm going to order a few bottles.["] The core customer uses the last bit of ketchup at the table the night prior, and either on her way to work or on her way home picks up one bottle'" (www.vox.com/policy-and-politics/2017/12/4/16735340/dollar-general-ceo-ec...).
Picks up just one bottle? Apparently that's how she shops, or that's the only way she can afford to shop.
"God rest ye merry gentlemen, let nothing you dismay."
"'While many large retailers are closing locations, Dollar General executives said they planned to build thousands more stores, most in small communities that have otherwise shown few signs of the U.S. economic recovery'" (Wall Street Journal ibid.).
"Remember Christ our Savior was born on Christmas Day."
"'The more the rural U.S. struggles, company officials said, the more places Dollar General [which "targets customers making $40,000 a year or less"] has found to prosper. 'The economy is continuing to create more of our core customer,' Chief Executive Todd Vasos said in an interview at the company's Goodlettsville, Tenn., headquarters" (ibid.).
"To save us all from Satan's pow'r when we were gone astray."
"And she gave birth to her firstborn, a son. She wrapped him in cloths and placed him in a manger [crude box for cow feed], because there was no guest room available for them" (Luke 2:7).
"Oh tidings of comfort and joy, comfort and joy."
"Please pass the ketchup."
"Oh tidings of comfort and joy."
Amen.