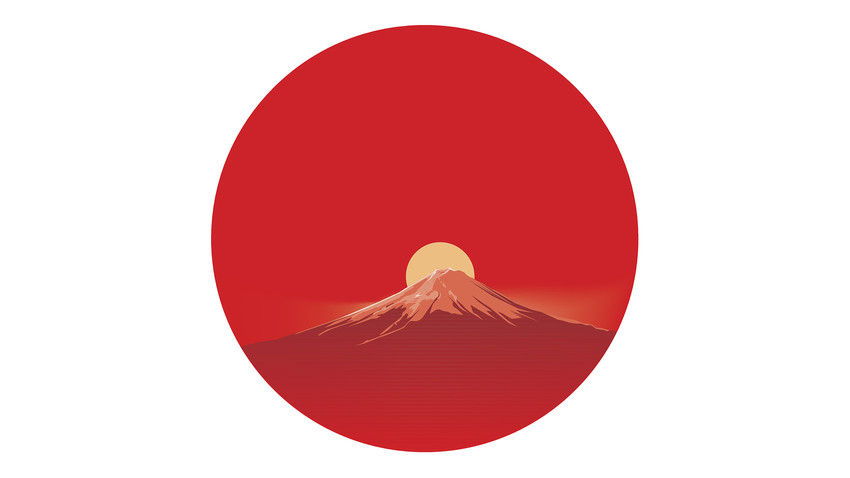 May 30, 2018
Japan: The Son is Rising
It was a first for me, this idea of posting an online daily journal from the frontlines of evangelism (www.pmchurch.org/japanjournal). But I'm glad I did, because even if no one read the journal, the very exercise of recording the acts of the Holy Spirit inspired my own soul. So on this first Sabbath back at Pioneer, let me share a few lines from my next to the last journal entry:
"As the Sabbath draws to a close here in my guest room apartment on the Saniku Gakuin campus [201 college students, 70% non-Christian] . . . on the last day of this short but intensive evangelistic series, what an experience this has been for me. And what a blessing to have a small army of prayer partners who have unselfishly devoted extra intercession time to pray for Japan and this college and the advance of the everlasting gospel to this great unreached people group. My reciprocal prayer of gratitude this Sabbath is that God would pour back into your life--in the currency of His Kingdom--a super bundle of blessings for your unselfish
ministry! Thank you."
"Cars and busses from all over Chiba prefecture (prefectures are small state-like governing administrative units throughout Japan) arrived on campus for the ten o'clock worship celebration in the gymnasium (see photo gallery) and the outdoor baptism and lunch and afternoon concert that followed. My friend, Masumi Shimada, the Japan Union Conference president [we grew up together], told me this afternoon that they counted 775 . . . in the morning event in the gym and Granger Hall [the campus church], an overflow livestreaming site for elderly worshipers. . . ."
"It was my joy to preach on the second coming of our Lord Jesus, the eleventh and final piece in this campus series. . . . My translator, one of the pastors in this prefecture, did a masterful job (as did the other four translators who stood up and preached with me through the week). It is my opinion that translators are the Spirit-guided preachers who deserve to be remembered long after the visiting foreigner preachers have left the country. Because no matter how well or how poorly the guest preacher does, the communication event is what transpires between the translator and the listeners. So I say, God bless them every one."
"One of the reasons it is such a joy to preach the soon coming of Christ is the tonic it provides for my own soul. As Peter expressed it, We have not followed 'cunningly devised fables' (as the KJV renders it) but we have 'the prophetic message completely reliable, and you will do well to pay attention to it, as to a light shining in a dark place, until the day dawns and the morning star rises in your hearts' (2 Peter 1:16, 19 NIV). It [always] stirs my soul to recall with the listeners the indicators Jesus gave as harbingers of His return—political, ecological, economic, moral, psychological, societal markers that indicate the unraveling of humanity's hold on this planet and the approach of the King of kings and Lord of lords. And for our natural tendency to dismiss these indicators with the aside—'everything goes on as it has since the beginning of creation' (2 Peter 3:4)—there is the provocative Chris Martenson illustration of geometric progression/compounding we humans tend nearly always to forget (www.adventistreview.org/voices-dwight-k.-nelson). The last five minutes are what catch you by surprise."
"Once again through the decision card we made an invitation to guests and students alike to carefully weigh God's call to follow Christ through baptism. And with the final Amen, the entire convocation stood and moved out of the gym, up the winding road to the campus proper high on that hillside, where the Granger Hall outdoor baptistery was already surrounded by family and friends awaiting the baptisms. . . ."
[From the journal entry on Sunday: "Kondo sensei, the campus pastor, handed me a sheet of names when we met this morning with this written report: 'At least 24 non-Christian students put a mark on Question 2 (I would like to bury my past and rise up to new life in Jesus through being baptized as He was) on the Thursday morning decision card. . . . He also notes that at our Friday evening meeting 3 more students indicated they would like to be baptized someday—and the Sabbath morning decision cards have yet to be tallied. Plus . . . five more non-Christian students indicated on the decision card they would like to talk with someone about this decision re baptism. So God has abundantly answered our many prayers in guiding these students to their decisions!"]
"Whenever you begin one of these evangelistic series, you simply have no idea how the series will proceed and eventually end—such is the adventure of preaching. But when it ends . . . there is a quiet sense of gratitude that steals over you, along with a surrender of it all back to God. For, as Jesus reminded us, the mystery of soul-winning is truly divine: '"This is what the kingdom of God is like. A man scatters seed on the ground. Night and day, whether he sleeps or gets up, the seed sprouts and grows, though he does not know how"' (Mark 4:26-27). Or as Paul put it, 'I planted the seed, Apollos watered it, but God has been making it grow. So neither the one who plants nor the one who waters is anything, but only God, who makes things grow' (1 Corinthians 3:6-7 emphasis supplied)."
"And that's the way it should always be. 'But only God.' Which is why I thank Him for you, for drawing from your heart the very prayers He needed, in order to do the very work He promised to do and will yet do for His glory alone. Amen."
[Sing Doxology here.]