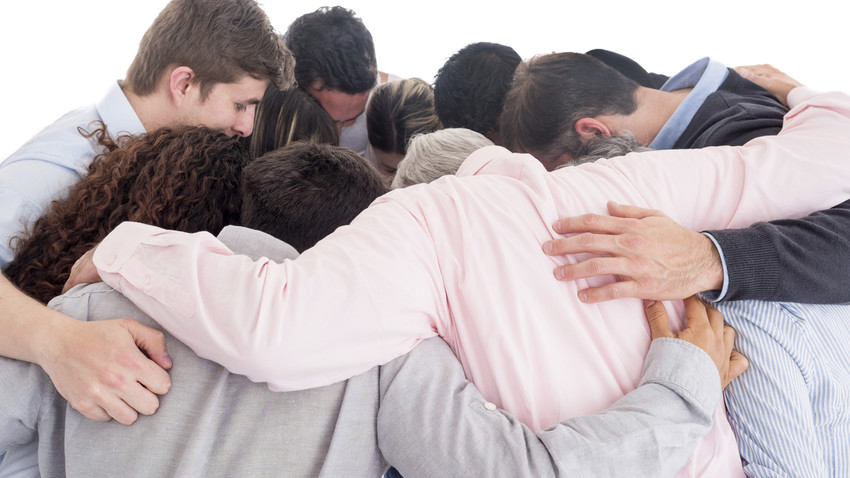 April 6, 2016
30,000 Pastors in Prayer?
Look—I don't mean to sound incredulous and I'm not wanting to be cynical. But when I learned just this week that an organization called "UnitedCry" is planning to hold a prayer rally for 30,000 pastors this Saturday (April 9) in front of the Lincoln Memorial in the nation's capital, I admit to being a bit skeptical. It's not that I don't believe pastors pray. I joined 5000 other praying pastors last summer in Austin, Texas, at a convention they called "Called." Pastors pray—trust me.
But 30,000 pastors bowed together in Washington DC? It would have to be a hugely compelling agenda to draw that many men and women of the cloth to leave their rural or inner city or suburban parishes and travel to the capital for the solitary purpose of praying, wouldn't it? Turns out that's what "UnitedCry" is proposing. In their own words:
When a nation is in crisis, scripture is clear about the solution: Joel 2 states, "Call a sacred assembly, gather the people, sanctify the congregation, Assemble [sic] the elders. . ." Believing that we are in a pivotal moment in the history for our nation, UnitedCry DC16 is a gathering 30,000+ pastors and Christian leaders on April 9, 2016 from 9 am until 4 pm at the Lincoln Memorial in Washington, DC to unify in the spirit of a Joel 2 Solemn Assembly. Gathering in our Nation's Capital has been of historical and spiritual significance. It has been a major gathering place for Christians to come together in solemn assembly to pray and repent for their nation. Each time thousands of Christians gathered to pray in Washington, DC, our nation encountered significant events and God intervened. Throughout our American History pastors have also always played a significant role in  bringing about spiritual and social transformation in our nation. We need our pastors to rise up, teach us how to pray, and lead all of us within the Body of Christ back to a relationship with the Lord! Strong times call for strong measures—It's time to gather again and pray! (http://unitedcry.com/about/)
Who could argue with a stirring call to prayer like this? If ever there were a time in this nation's history when believers of all stripes and shapes needed to band together to call upon the God of Heaven to "forgive us our trespasses" and "deliver us from evil" (as Jesus taught us to pray), wouldn't it be now? Make no mistake—I am a fervent believer in collective prayer (on this campus, in this congregation and across this country).
Less clear is the stated reason "UnitedCry" chose April 9, citing it as the anniversary of: (1) the ending of the Civil War in 1865, thus symbolizing "repentance for national sins"; (2) the pentecostal outpouring at Azusa Street (Los Angeles) in 1906, symbolizing praying for revival; and (3) the martyrdom of Dietrich Bonhoeffer in Nazi Germany in 1945, symbolizing pastors in "civic engagement" (http://unitedcry.com/the-historic-significance-of-april-9/). (Perhaps the linkage of these three disparate events says less about history and more about the theological/charismatic persuasion of the "UnitedCry" organizers.) 
That's why on April 9 I will be in my home church pastoring and preaching alongside a team of seminarians who've just returned from an evangelistic mission in Santiago de Cuba. Pray together—we did every day and night in Cuba, praying for the salvation of that nation. And now that we're home we must pray for the revival of this nation as well. We must all pray for the day when "the God of heaven will set up a kingdom that will never be destroyed, nor will be left to another people" (Daniel 2:44). But we must not only wait and pray for that Day—we must work for it. "Go into all the world and preach the gospel to all creation" "and then shall the end come" (Mark 16:15/Matthew 24:14). Cuba, China, America, Africa—it is time to answer our own prayers. And GO.
PS—You can GO by joining the "Hope Trending" mission (October 14-22) now—begin praying and growing your list of people to invite to this historic/collective sharing the truth as it is in Jesus (wherever you live on earth—see www.pmchurch.org/hopetrending).