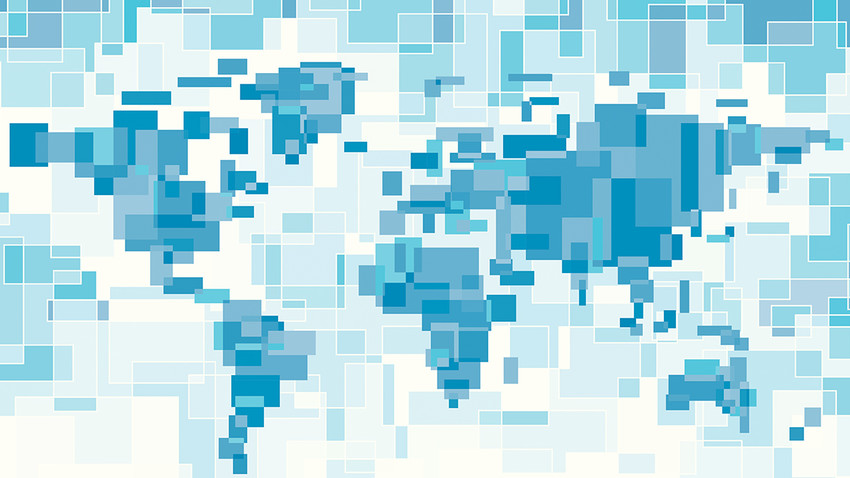 April 17, 2019
He Lives: Of Fragments and Harbingers
Perhaps we should call this Passion Week a snapshot of fragments. But what a mixed up mosaic it turns out to be:
• The week begins on Sunday with Tiger Woods making what one commentator declared "the greatest comeback in all of sports history!" as he won the coveted Masters green jacket for the 5th time, his first major golf championship in eleven years—a comeback feat phenomenal considering his 2010 on-camera live confession of a moral meltdown and a series of back surgeries that precipitated a wilderness-wandering dearth of golfing and personal success—all of it erased in the glory of the Masters—yup, phenomenal!
• Also on Sunday South Bend Mayor Pete Buttigieg formally announced his candidacy for U.S. president, becoming the first Millennial and first LGBT candidate in the race for the White House. His on-camera kiss with his husband choreographed new parameters for presidential politics.
• The tragic fire in the Notre Dame cathedral in Paris galvanized the world on Monday, as flames engulfed this 850 year old iconic Roman Catholic church, ravaging the roof and inner sanctuary, collapsing the famed spire, but somehow sparing its twin towers and adjoining cathedral structures—while cordoned crowds mourned and sang and prayed—and billionaires stepped forward to raise (in the two days since) over €1 billion for its renovation.
• On Tuesday the FBI announced they were seeking a young Florida woman of interest, purportedly fascinated by the Columbine massacre (that left fifteen dead) 20 years ago this weekend—and because her whereabouts in the Denver area are still unknown authorities shut down more than 130 schools.
• And on Wednesday a Russian company announced plans "to build gigantic billboards in space, lighting up the night sky with advertisements for companies like Coke, McDonald's, and KFC" by placing "dozens of tiny CubeSats into orbit roughly 280 miles above the ground in a single rocket," tiny boxes that would fly in formation "and deploy giant reflective sails to send the sun's light to Earth" (each sail independently controlled to behave "like programmable pixels")—all of which could come to a night sky near you by 2021! (www.popularmechanics.com/space/satellites/a25950681/startrocket-space-billboards/)
What a world this is this Passion Week (and the half hasn't been told)!
But how far away and long ago—in muted contrast to our headlines—is the eyewitness story of an innocent Man who was crucified on Friday and who rose triumphant as God Almighty early Sunday morning. How far away and how long ago.
Yet every story recounted in this Passion Week's headlines is mysteriously bound up in the saga of the living Christ:
• Who for Buddhist adherent Tiger Woods surely longs for the day when He will be the only winning Master Woods seeks (Acts 4:12).
• Who for Pete Buttigieg offers the highest position in the universe—a seat beside Him on the throne of God (Revelation 3:21).
• Who for the parishioners of Notre Dame cathedral promises an even more glorious temple unrivaled, awaiting the arrival of us all (Revelation 21:22-24).
• Who for the young woman and the inhabitants of Denver and the survivors of Columbine offers a no-fear peace that can never be taken away even now (John 14:27).
• Who for the Russian promoters—and the rest of civilization staring into the heavens for some sign of security, of hope—promises to set those heavens ablaze with the only ever full-sky marketing on the day He returns for every friend He's ever had (Titus 2:11-14).
"'Do not be afraid. I am the First and the Last. I am the Living One; I was dead, and now look, I am alive for ever and ever! And I hold the keys of death and Hades'" (Revelation 1:17-18). Christ promises.
In the words of the poet Christian Wiman: "Christ is not alive now because he rose from the dead two thousand years ago. He rose from the dead two thousand years ago because he is alive right now" (My Bright Abyss: Meditation of a Modern Believer 165). In the midst of a week of fragments and harbingers we call life, He lives. Right now.
Rejoice!