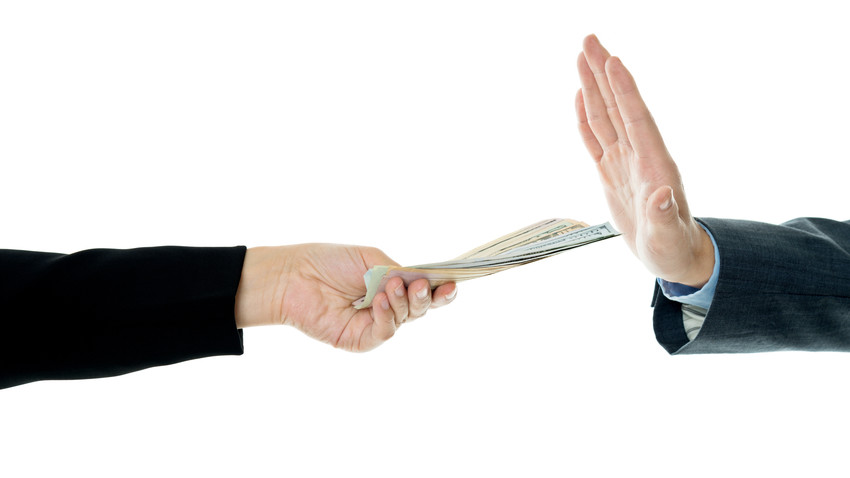 March 13, 2019
Can't Buy Your Way into Harvard or Heaven?
The elite college entrance scam that broke into the news cycle hours ago is a stunning morality tale of the you-can't-buy-your-way-into-heaven-or-maybe-even-Harvard truth. Turns out cheating your way in doesn't pay either. Not in the long run.
Look, most of us can sympathize with a parent's desperation to pursue a stellar education for her child (actresses Lori Loughlin and Felicity Huffman are the first to be charged with soliciting this scam). But to buy your child's admission, to cheat on entrance tests and buy off college coaches' support—that is simply a bridge too far.
Turns out the perpetrator is college entrance coach William "Rick" Singer, who promised his clients "he had the inside scoop on getting into college, and anyone could get in on it with his book, Getting In: Gaining Admission to Your College of Choice. 'This book is full of secrets,' he said in Chapter 1 before dispensing advice on personal branding, test-taking and college essays. But Singer had even bigger secrets, and those would cost up to $1.2 million" (www.usatoday.com/story/news/education/2019/03/12/college-scam-rick-singe...).
Not surprising, Singer had well-heeled clients who were so eager for their child to make the cut, they shelled out the "bribe" money and condoned their child's entrance tests administered by proctors in on the take. "A 204-page affidavit from an FBI agent laid out a scheme involving proctors changing test results, fabricated credentials and even doctored pictures to make non-athletic students appear to be accomplished athletes" (ibid.).
Transcripts of recorded conversations between Singer and his parent clients reveal some "parents seemed to get cold feet before Singer assured them that he's done this kind of thing hundreds of times. 'Let me put it differently: If somebody catches this, what happens?' Caplan [prospective parent] asked him. 'The only one who can catch it is if you guys tell somebody,' Singer said.'I am not going to tell anybody,' Caplan said. They both laughed" (ibid.).
But nobody is laughing now. Tuesday, Singer pleaded guilty "to racketeering, money laundering, tax evasion and obstruction of justice in a federal courtroom in Boston."
The ancient Book declares, "Be sure your sin will find you out" (Numbers 32:23). A truth as old as the human race and one worth learning sooner rather than later.
But a more good news, gospel moral invites our reflection. The truth is you really can't buy your way into Heaven. And why would you want to? Turns out the entrance fee has already been paid. In full. By the nail-scarred One who promises: "'Whoever comes to Me, I will never drive away'" (John 6:37). Why, that would be like a parent discovering Somebody has not only paid their child's entrance fee but has already assured their entrance! No shenanigans necessary. No back room deals to cut. No cheating at all. Just a quiet, trusting faith in the One whose invitation remains unchanged.
And what shall we say to that? How about, "Thank you, Jesus"?