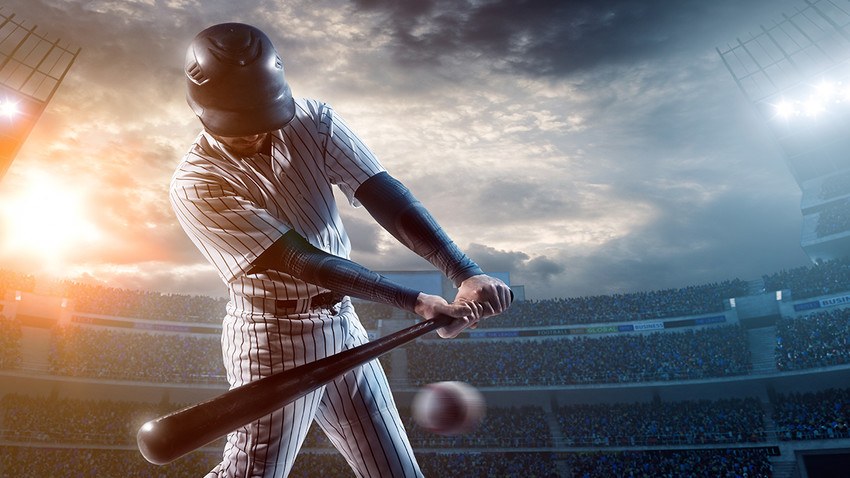 June 24, 2020
Take Me out to the Ball Game
Talking about "a brave new world," look at America's summertime pastime now! After weeks of haggling and whining (pardon a pejorative participle), Major League Baseball owners and the Player's Association have come to grumbling agreement—sixty games played in 66 days, thus it shall be in the pandemic shortened season of the Summer of 2020. 
But there's more: "The season's success probably depends on MLB's ability to contain coronavirus spread, an issue the [newly ​released] health and safety protocol covers in immense detail. Addressing everything from travel to social distancing to a ban on spitting, the manual is a strict guide for a potential 2020 season and illustrates the difficulty of pulling off such an endeavor" (www.espn.com/mlb/story/_/id/29354014/sources-mlbpa-agrees-report-july-1-discussing-health-safety-protocols). What! No more spitting! How can this be baseball?
But there's still more. Take a look at ESPN's summary of this "brave new" season. Warning—if you could care less about baseball, this will be really boring (I have a hard time deciphering it myself):
 • Teams will play their four divisional opponents 10 times and each of the five interleague opponents in the same geographical area four games apiece [e.g. Chicago Cubs and Chicago White Sox].
 • The National League will use a designated hitter [substitute batter for pitchers previously utilized only in the American League]. 
 • In extra innings, teams will begin with a runner on second base [unbelievable—but a savvy pandemic-way to shorten extra-inning games]. 
 • Teams will have a taxi squad that allows them to have as many as 60 players available to play in major league games [former rosters were 40 players].
 • There will be a COVID-19 injured list with no minimum or maximum length of time spent on it, while standard injured list stints will be for 10 days and the typical 60-day stint will instead be for 45 days (ibid).
And who'll be singing "Take Me Out to the Ball Game" for the seventh-inning stretch? Nobody. You mean no "Buy me some peanuts and ​C​racker ​J​ack—I don't care if I ​never get back"? Nope. The stadiums will be empty. The Boys of Summer will be playing to the television cameras—a concession to the pandemic's brave new world of sports.
Crazy, isn't it? Multiply all of this by basketball, soccer, tennis, golf, NASCAR racing, the Olympics, cricket, rugby, and ping pong, et al—the footprint of this pandemic is stomped large across a global sports market once expected to grow "to nearly $614.1 billion by 2022" (www.businesswire.com/news/home/20190514005472/en/Sports---614-Billion-Global-Market-Opportunities). And now?
And yet juxtapose all of this beside Heaven's urgent 24/7 mission to save the human race while there is still time—why it seems ludicrous to even mention the two in the same breath—the business of sports and the enterprise of salvation—doesn't it?
Especially when we remember that for one lost sheep the very Good Shepherd of Heaven hurried into the raging night. Who will ever forget His post-Calvary cry to the universe: "Rejoice with Me—I have found My lost sheep" (Luke 15:6)! To risk all of Heaven for one lost sheep? "If there have been but one lost soul, Christ would have died for that one" (Christ's Object Lessons 187 emphasis supplied). Are we worth that much, too?
So as the summer before us wobbles and wanes—and the pandemic refuses to part—be assured it is very OK for us to ask our Savior for a gift in this season of the pandemic—a softer heart for lost people who live a lot closer to us than the nearest ball field. I'd rather be singing—"Rejoice with me—I have found His lost sheep"—wouldn't you?