Eventide—a time to celebrate the close of our Creator's Sabbath.
November 17, 5:00 PM
Location: PMC Youth Chapel 
Adventist Retirees Christmas Banquet
Senior members of the Pioneer Memorial Church and the Village SDA Church are cordially invited to a Christmas Banquet at the Fellowship Hall of the Village SDA Church. Reservations must be made by calling Claudia Sowler at (269) 471-3134. Please leave the name(s) who will be attending, contact number and the name of your church. The deadline for RSVP is Friday, November 30 at Noon.
December 9, 1:00 PM
Location: Village SDA Church
Contact: Claudia Sowler - (269) 471-3134
Hundreds of used Adventist books, pamphlets, periodicals, Ellen White books, audio-visuals, and more on sale at $1.50 and under (with a few exceptions).
Pathfinder Apple Pie Fund-Raiser
If you pre-ordered an Apple Pie from the Pathfinder club and were not able to pick it up last Sunday you can pick them up this Sunday from 11:30-3:30. If you need to pick it up as some other time please email pathfinders@pmchurch.org and we can schedule an alternate time. If you didn't pre-order a pie, we have a limited quantity of extra pies for walk in orders at the same time.
Sunday, November 18, 11:30 AM - 3:30 PM
Location: PMC
Michiana Adventist Forum Meeting Today
"Of Beards and Bonnets and Other Tales from Battle Creek: A Report on Annual Council, 2018" with a panel of attendees and observers from the Berrien Springs community.
November 17, 3:30 - 5:00PM
Location: Biology Amphitheater, Price Hall
Due to Thanksgiving our offices will be closed from Wednesday, November 21, until Friday, November 23. We will reopen on Monday, November 26 at 9 AM. Have a safe and Happy Thanksgiving!
Thanksgiving Food Basket Delivery
The PMC Evergreen Pathfinder club needs your help to deliver the Thanksgiving Food Boxes we are making today. If you can help by delivering the food boxes please come this afternoon at 4:30 to the PMC main entrance (green awning) and pick up names and boxes to deliver throughout the community. Thank you for being a part of this PMC family service opportunity.
Annual 'WE SING' AU Voice Vespers
Support the Andrews University Department of Music voice students in the annual voice vespers. Always a heart-warming time of worship, this vespers features wonderful settings of beloved hymns, spirituals and scripture. Come and take part in the blessing!
Friday, November 16, 7:00 PM
Location: Howard Performing Arts Center
Wind Symphony Christmas Concert
Christmas starts early this year as the Andrews University Wind Symphony presents "Christmas Around the World" on Saturday, November 17, at 8pm in the Howard Performing Arts Center. Holiday music from around the world will be featured, including Russia, Spain, Canada, England, the United States, Israel, and medieval Europe. The AU Woodwind Quintet and AU Chamber Winds will also be featured, along with several graduate conductors. Come kick off the holidays with us!
November 17, 8:00 PM
Location: Howard Performing Arts Center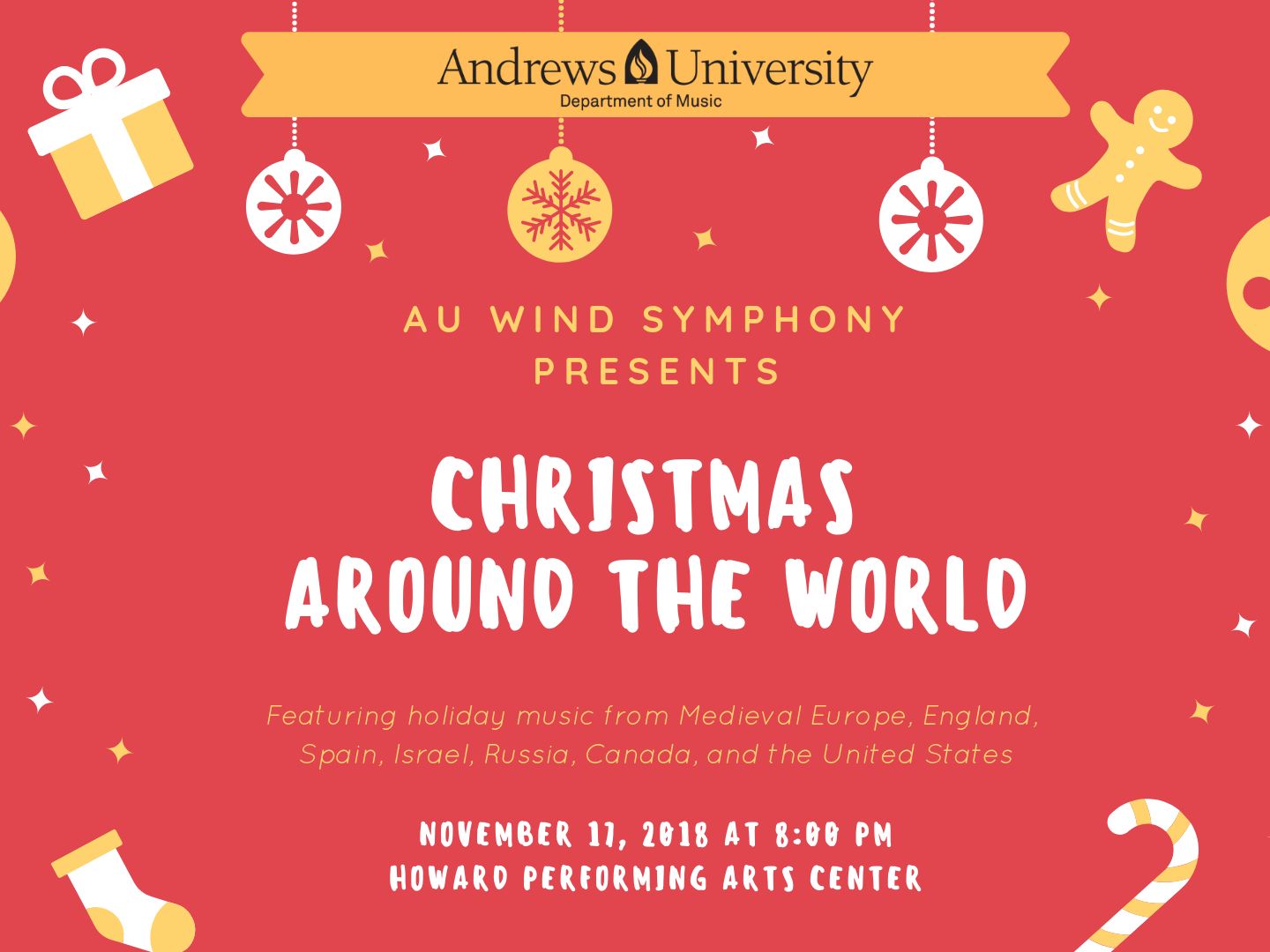 Thanksgiving Food Collection
The PMC Evergreen Pathfinder club is starting its annual food today. We will be passing out bags in portions of the community today and collecting the filled bags on Sunday, November 4. You may also plan to bring food to church on Sabbath, November 17, as part of the offering during Hymn Fest. If you know of a family in the area who could use some extra food this upcoming holiday season please call the church office at (269) 471-6565. We need their name, address, phone number and number of people in their family. Thanks for your generosity.
Howard Series Presents...Presidio Brass
Founded primarily as a vehicle for promoting music education, Presidio Brass has become known as a contemporary brass ensemble that combines piano, percussion instruments, guitar and vocals with original arrangements to bring a fresh approach to well-loved music. Through their touring show of Hollywood's greatest hits, Sounds of the Cinema, these five young men present film music with a good dose of wit and humor that together have become hallmarks of every Presidio Brass performance.
November 18, 7:00 PM
Location: Howard Performing Arts Center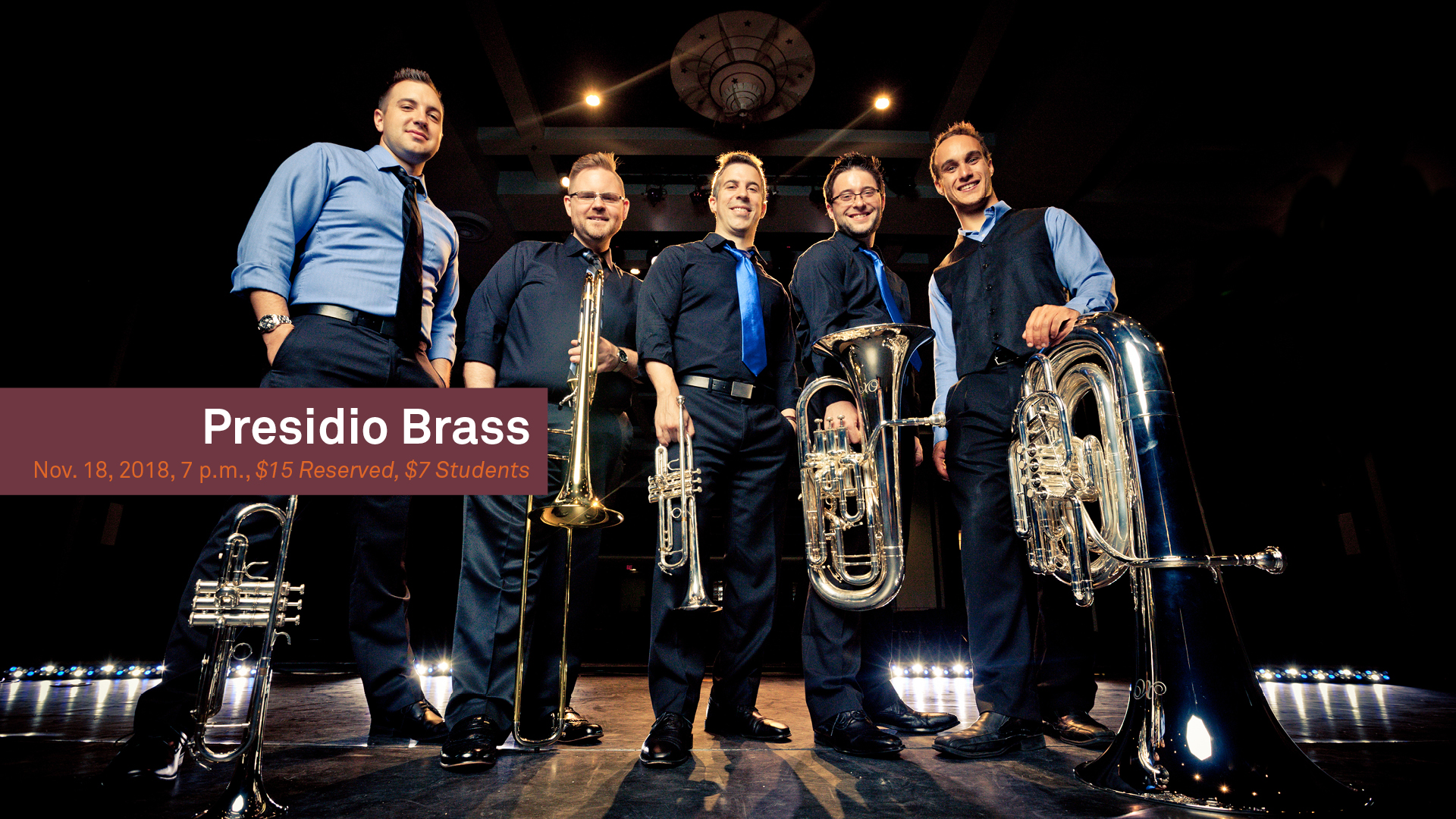 Adventist Giving Online Apps Available
Dear Member,
Thank you for your ongoing financial support which makes ministry happen at Pioneer! Many of you have been utilizing our SecureGive portal for giving recurring and one-time gifts, both online and via the SecureGive App. 
In August, 2018, Adventist Giving Online (AGO) announced the launch of their own mobile apps for both iPhone and Android devices. You can download the Adventist Giving App on the App Store for your iPhone or Google Play for Android.
With the Adventist Giving App now available, Pioneer Memorial Church will discontinue the use of SecureGive as of January 1, 2019. Please move your recurring transactions to Adventist Giving Online as soon as possible by creating an account at https://www.adventistgiving.org/?OrgID=ANFFDG or search "Berrien Springs - Pioneer" in the AGO app.
Once again thank you for your commitment to Pioneer Memorial Church. If you need assistance with moving your recurring gifts please call JoAnn at 269.471.7656 or Richard at 269.471.3246.
PMC Finance Team
Additional Details: https://nadadventist.org/news/adventist-giving-announces-launch-mobile-app
December 10
Location: PMC Commons
December 14, 7:00 PM
Location: PMC Sanctuary
Children's Celebration of Christmas
Sabbath, December 15, Both Services
Location: PMC Sanctuary
Sabbath, December 22
Location: PMC Commons
Sabbath, November 17, Both Services
Location: PMC Sanctuary
Expedition to Biblical Jordan and Egypt 2019
Join Timeless Tours this coming June 8-21 for an adventure to the biblical lands of Jordan and Egypt. Featuring Andrews University professors Robert Bates - Archaeologist and Egyptologist, and Stefanie Elkins - Archaeologist and Art Historian. This all inclusive tour, which includes RT airfare, features visits to Jerash, Petra, the baptismal site of Jesus, the Valley of the Kings, The Great Pyramids of Giza, a hot air ballon ride, and cruise on the Nile! Cost is $4950.00 per person based on double occupancy.
Website: www.digtheadventure.com
Facebook page: Expedition to Biblical Jordan and Egypt
Email: selkins@andrews.edu, bates@andrews.edu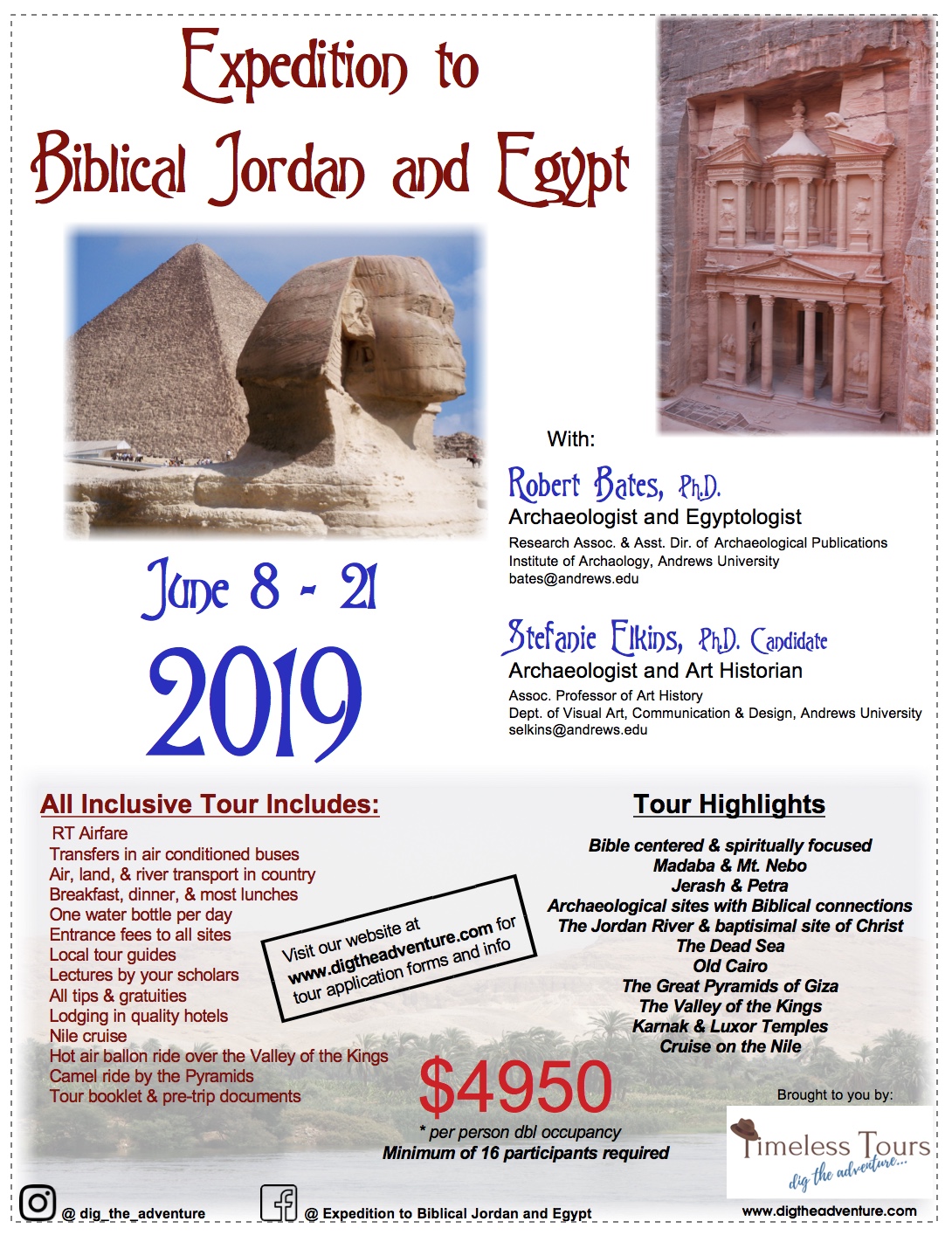 October 12, 7:00 PM
November 16, 7:00 PM
Location: PMC Youth Chapel
Free Fall Exercise Classes
PMC Health Ministries offers again this Fall two free co-ed exercise classes for anyone over 18 years old. ​Both classes emphasize building strength, flexibility, and balance. Join us!
H2OFit
Monday & Wednesday • 7:30-8:15 PM
Location: Beaty Pool
ToBoFit (Total Body Fitness)
Tuesdays & Thursdays • 5:00-5:50 PM
Location: Lamson Hall Aerobics Room
"Bring Joy! Give Thanks!" A Feast of Hymns
Join us for our annual Feast of Hymns here at Pioneer Memorial Church - a time to be thankful!
November 17, 2018, 9:00 AM, 11:45 AM
Pioneer Memorial Church
Nominating Committee Report
To view the latest Nominating Committee report click here.
Do you have papercrafting Christmas gifts and/or Christmas cards to make?  Bring your projects and enjoy fellowship with others while enjoying the snacks and prizes.  We supply the chocolate and prizes. Please bring your favorite snack.
November 18, 11:00 AM
Location: PMC Commons
Contact: Sherrie Davis - sherrie.davis@lakeunion.org | (269) 473-8274
December 11, 6:00 - 8:00 PM
Location: PMC Commons