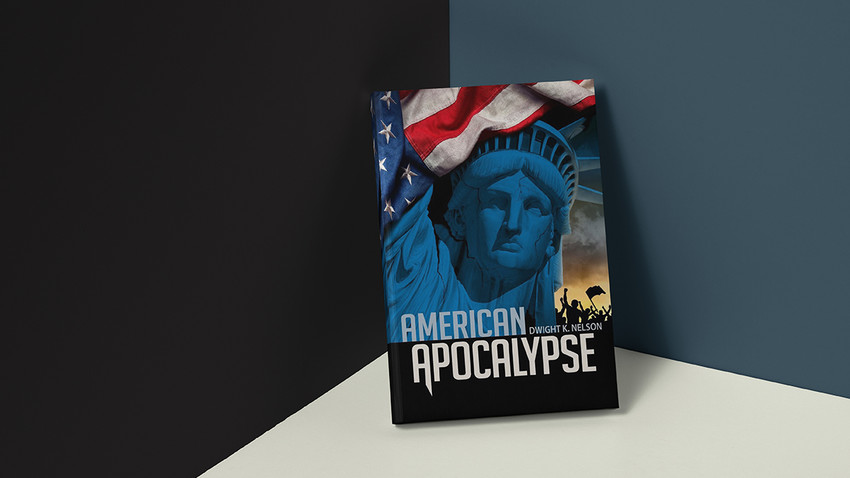 October 27, 2021
American Apocalypse Now a Book
I am pleased and grateful to share with you the good news that Pacific Press Publishing Association has just released the book I wrote this last winter, American Apocalypse. Based on what we shared last fall—but with new chapters and material added—this book is a candid, earnest biblical examination of where America stands in the stream of apocalyptic history. One of the editors of the PPPA happened to listen in on some of that pulpit series and asked me to write the manuscript. 
I wrote American Apocalypse with the humble prayer that those not of my faith community would find it both intriguing and convincing. In fact, a few days ago I sent the book to two out-of-town friends of mine—one a physician and the other a pastor.
I don't mind sharing with you, who are part of my own spiritual family, my prayer that politicians in America would have the chance to examine the case presented in this book. I wish the president would have an opportunity to read the book. I wish the former president the same. Every judge, every mayor, every county commissioner—is that too great an ambition? I think not. After all, Paul himself—the focus of our current pulpit series—lived with one aspiration: "Thus I make it my ambition to proclaim the good news, not where Christ has already been named, so that I do not build on someone else's foundation, but as it is written, 'Those who have never been told of him shall see, and those who have never heard of him shall understand'" (Romans 5:20-21). 
And so I am praying this fresh examination of the prophetic Word will ignite for American readers an intellectual paradigm shift, along with a deepening spiritual conviction that life as we know it in this country and even globally is crumbling. 
Jon Meacham, the Pulitzer Prize-winning biographer, and historian, in his book The Soul of America: The Battle for Our Better Angels recognizes: "There is, in fact, no struggle more important, and none nobler, than the one we wage in service of those better angels who, however, besieged, are always ready for battle" (272). "Angels always ready for battle"? If he only knew!
But you and I do know. And so please join me in praying that the Spirit of Christ will attend this book and send it to inquiring minds, perplexed souls that wonder what could possibly happen next. Knowing what you and I know, is this not an opportune moment to speak up for Jesus?