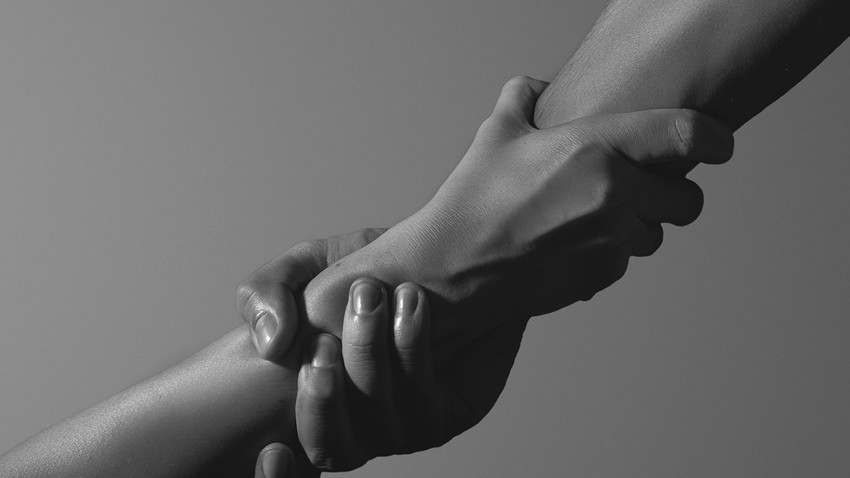 January 13, 2021
What Would You Do?
The more I think about it, the more I'm concluding the operative question isn't—What would you do?—but rather—What would Jesus do?
For a few moments let's leave the trials and tribulations of our nation and its government behind. After all, life much closer to home can be complicated enough, have you noticed?
Take the fifty-year-old woman who's going to be released this afternoon from the Berrien County jail. She's homeless, has been living out of her car for months—a car impounded for the thirty days she's been behind bars (a car worth less than the accruing daily charge she now owes the towing company). And she has "no" money. No money, I should say, except the few dollars from disability and quick temp jobs.
She called our number back in early December. We met her at a gas station, filled her car, gave her money for food, and visited for a while. Turns out over the years she's been to Pioneer worship, sort of a "stranger within your gates" (Exodus 20:10), showing up so sporadically you probably wouldn't recognize her. But I do—because she is the daughter of my mother's cousin. I buried both her parents. And now I wonder what it will take to save her from this vortex sucking her down.
Close to midnight that December day she called again. Something about her car broken down and a run-in with the police. Another gas station. We took her to her friend's place. A few days later the public defender called—the woman was in jail. Some sort of misdemeanor. Could I help? the lawyer asked. I soon was in touch with a social worker assigned to her case.
What a gift from God this social worker has turned out to be! Licensed as she is, she's also a Benton Harbor pastor's wife. She has scrambled to hunt down every possibility for housing, for public aid, for crisis management, for addiction counseling—the stuff that social workers are gifted to do. She and I met at the jail before Christmas when the bond was posted for the prisoner to be released into the social worker's care. But a few days later, the social worker called again. Guess who's back in jail once more? The truth is social workers can't force people to change—and neither can pastors—or even family members. You can outline a strategic recovery plan—but if the helped one torpedoes it, what's left? More time in jail. 
What I've discovered is that the state is hardly equipped to handle the bifurcated realities of citizens who may publicly appear to be living upstanding lives—but who behind their facades are not only physically houseless but emotionally homeless—who have burned their bridges behind them, and their homes, too. So when the judge gavels "you're free to go"—they have nowhere to go. The homeless of America—struggling with mental health—and ever driving, parking, driving, parking, all they possess crammed into claustrophobic space.
Enter now the church of Christ, the one you and I belong to. What can the church do to come alongside these of whom Jesus said, "Inasmuch as you have done it to one of the least of these My sisters, you have done it to me?" (Matthew 25:40). Pray for good social workers? Of course. Pray for the alliances of federal, state, and county legal systems with non-profit mental health services that direct homeless Americans to a path toward healing, or at least help? Good idea. But what about the church?
What can we do? Or rather, what would Jesus do? The story of the infant church in Acts is of a faith community banding together to provide for the welfare of its own. "All the believers were one in heart and mind. No one claimed that any of their possessions was their own, but they shared everything they had . . . [so] there were no needy persons among them" (Acts 4:32-34). For us today this may be less about strategy and more about the process—they collaborated together to meet felt needs. We don't need a community pot of money—we need a community that owns the needs. 
In this specific case, we turned to people who know the housing situation in our village—and to a person, they were gracious and helpful (including our friends at Neighbor to Neighbor). But what would happen if we had a "bank" of availabilities (everyone says housing is our biggest local challenge), so that in emergencies like this one we could quickly turn for help—available short term housing, renovated automobiles to loan or to give, food-clothing-domestic-supplies (like N2N offers), temporary/part-time job openings, et al. Too big a challenge, too major a response? Maybe not. I wish you'd write me with suggestions you think might work well (nelson@pmchurch.org). There must be something we can do.
But this winter as we explore ways we can fulfill Jesus' "As the Father has sent Me, so I am sending you" mission (John 20:21)—I'm asking the Holy Spirit to open our eyes for fresh ways to put feet to His compassion—so that "the last message of mercy to be given to the world [will truly be] a revelation of God's character of love" (Christ's Object Lessons 415).