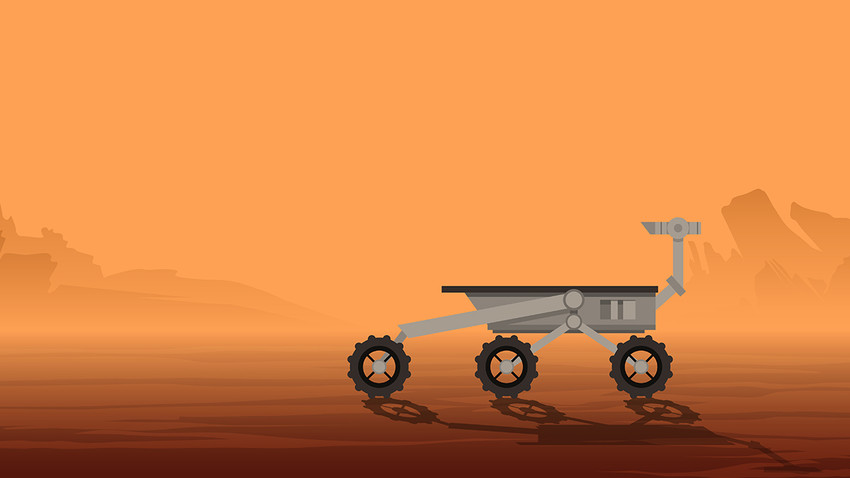 January 15, 2020
Ambition
Ten-year-old Athena Nastasia has to pinch herself to make sure it's true. The young resident of Phoenix, Arizona, learned at school this last fall about a national contest NASA is sponsoring to name the new Mars rover. 
Contestants must write an essay, defending the name they are suggesting: "'It was such an ambitious journey just to take this rover, and this rover will be transported to this amazing planet, and it will find things that could depend on future life or figure out past life on Mars,' said Athena" (www.azfamily.com).
So, if you were a school kid, what name would you submit? Twenty-eight thousand children took the challenge. And just a few days ago NASA whittled the 28,000 down to 155—and Athena is ecstatically one of them!
Talking about a shot at making space history. When she got the word, "'I was crying, and my eyes were full of tears like happy tears, and I was in the car when it happened, and I was just so amazed,'" the ten-year-old told a reporter (ibid). 
And her mom? "I'm beyond the moon excited!" Come February 18, Athena and Mom will learn if the name she submitted will be emblazoned on the side of this high-tech other-world wonder.
Athena's suggested name? "Ambition." I like that.
Because let's face it, ambition certainly drove the creation of this out-of-the-world invention—and ambition will be the intangible fuel that rockets the rover in its 193 million mile voyage to Mars.
Ambition. Come to think of it, that's what fuels Love on the Move, too. Not a lofty ambition to make a name, but rather the ambition to live out the love of the One whose steps we follow. Not just Pioneer's new vision/mission theme, Love on the Move is, in fact, the single phrase that captures the life of Jesus and every man, woman, and child who chooses to follow Him.
Love on the Move. In the steps of Jesus: "But we need not go to Nazareth, to Capernaum, or to Bethany, in order to walk in the steps of Jesus. We shall find His footprints beside the sickbed, in the hovels of poverty, in the crowded alleys of the great city, and in every place where there are human hearts in need of consolation. In doing as Jesus did when on earth, we shall walk in His steps" (Desire of Ages 640).
It's called Love on the Move. Because when you walk in His steps, better yet by His side, you become Love on the Move to everyone you seek to love for Him. And what could possibly be a higher ambition than that?