How to Survive the Coming Economic Crisis
The New Wealth Formula
DVDs
To purchase a DVD of this sermon please visit our online shopping cart. Proceeds go to support the New Perceptions media ministry.
Buy DVD Online
Buy series
Speaker
Dwight K. Nelson
Since 1983, Dwight Nelson has served as lead pastor of the Pioneer Memorial Church on the campus of Andrews University. He preaches on the "New Perceptions" telecast, teaches at the theological seminary and has written some books, including The Chosen. He and his wife, Karen, are blessed with two married children and 2 granddaughters.
Offering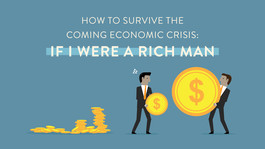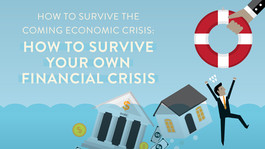 "How to Survive the Coming Economic Crisis:
The New Wealth Formula"
www.newperceptions.tv
»Abigail Disney
• "What It's Like to Grow Up with More Money Than You'll Ever Spend"
• "So that's what you need to know about money, right? If that is your primary measure of success or value in life, then good luck with that, because it will feel good." (https://www.thecut.com/2019/03/abigail-disney-has-more-money-than-shell-...)
»Jesus
• Luke 6:20-26
• Abigail Disney says: "Money is morally neutral"—but Jesus says: "Money is morally ."
• 1 Timothy 6:9-10—"Those who to get rich fall into temptation and a trap and into many foolish and harmful desires that plunge people into ruin and destruction. For the of money is a root of all kinds of evil. Some people, eager for money, have wandered from the faith and pierced themselves with many griefs."
• Luke 6:37-38
• The Message: "Give away your life; you'll find life given back, but not merely given back—given back with bonus and blessing. Giving, not getting, is the way. begets ."
• Generosity—God's big deal:
• Psalm 37:26—"The righteous are always and lend freely. Their children will be a blessing."
• Proverbs 11:25—"A person will prosper; whoever refreshes others will be refreshed."
• Proverbs 19:17—"Whoever is to the poor lends to the LORD, and He will repay them for their deed."
• 2 Corinthians 9:6, 11—"Remember this: Whoever sows sparingly will also reap sparingly, and whoever sows will also reap generously. . . . You will be enriched in every way so you can be generous on every occasion, and through us your will result in thanksgiving to God."
• 2 Corinthians 8:2—"In the midst of a very severe trial, their overflowing joy and their extreme poverty welled up in rich ."
• 2 Corinthians 9:15—"Thanks be to God for His indescribable ."
• The email
• Desire of Ages: "[At the cross] His love for the sinner is stronger than death. . . He will spare nothing, however dear. . . . Favor is heaped upon favor, gift upon gift. The treasury of heaven is open to those He seeks to save." (57)
"Generosity begets generosity"
Please mark Sabbath, October 3 (9:00/11:45 AM), for a joyful celebration of the Lord's Supper as a worshiping community. While we will participate with actual emblems of bread and wine, because of the pandemic the elements will be prepackaged for your safety. These packaged elements will be available for your pickup at the church office the week before (Monday, September 28 through Sabbath, October 3). On-site worshipers will receive the packaged communion elements upon arriving for worship Sabbath morning.
But how will we celebrate foot washing? We're inviting every worshiper and family to experience Jesus' example in John 13 by washing each other's feet that Friday evening where you live. If you would like someone with whom to share this foot washing, you may either invite a friend to join you or please call Claudia Sowler (269-471-3134) for arrangements. Why not make this foot washing a part of your Friday evening worship as we gather across this community to welcome the Lord of the Sabbath into our homes at sundown?
Then Sabbath morning through music, prayer, the reading, and preaching of the Word ("American Apocalypse: How to Train Your Dragon—By the Blood of the Lamb") let's throw wide our hearts to the Christ we love to worship. "Do this in remembrance of Me" (Luke 22:19).
4th Quarter Lesson Study Guides
The 4th Quarter Lesson Study Guides are ready for you to pick up at the church office during regular business hours.
Sabbath School Class to Study "Experiencing God"
Pioneer's Bible Journey Sabbath School class will be using the Experiencing God: Knowing and Doing the Will of God (Study Guide) next quarter, beginning October 3. If you have always wanted to read this book, which has changed so many lives, you are welcome to
join us by Zoom. The class meets each Sabbath from 10:30 to 11:30 a.m. The 270-page study guide, which is conveniently divided into 12 weekly lessons, can be purchased at Amazon.com for $15.99. For more information and to receive the Zoom link each week, please contact Jane Thayer at thayerja@andrews.edu.
Make a Difference as an Online Chat Host
Are you friendly and do you enjoy social media? Then, we have a great opportunity for you to be involved in ministry. Through streaming its services on Facebook Live and our website, Pioneer Memorial Church reaches thousands of people every single week. We're looking to build a new team of local moderators/hosts for our online chat experiences. You could do this from your home. For more information contact Rodlie Ortiz at rodlie.ortiz@pmchurch.org.
Thank you to all those who helped in any way to promote and support our July 23 Red Cross Blood Drive. That includes the Pioneer pastors and staff and especially the Pioneer Safety Committee who helped us establish COVID-related safety protocols and procedures with the Red Cross for the drive. Thank you to those who recruited someone to give, promoted the drive, helped set up, take down, register participants and
provide refreshments after donations. And, a SUPER SPECIAL THANK YOU to those that Gave The Gift Of Life by donating precious blood. We had one of our most successful summer blood drives ever despite the COVID virus (or, maybe because of the COVID virus). Less people away at camp meetings and traveling and vacationing? Just a hunch. Our next blood drive is scheduled for October 20, 2020 and again on February 24, 2021. Be well and God Bless! -Larry Ulery
Over the summer and fall of 2019 Pioneer underwent significant physical renovation—including a new roof and a major Sanctuary makeover. During the same time congregation leaders engaged in multiple conversations about our missional renovation—how does a faith community like Pioneer seriously engage and impact the people around us for Christ? From this dialogue emerged a fresh new expression of our Pioneer mission: "Love on the Move."