Capturing the Heart of PMC
Do you have a Pioneer story to share about how God impacted your life or the life of someone you know? Email us at undertheroof@pmchurch.org and one of our story scouts will come to capture your story. We want to retell the creative and compassionate work that God is doing in your life. In our retelling, we will see how the heart of God is moving in us and through us.
December 12, 2018
by José Bourget
This week I had the opportunity to sit down with Marilyn Butler. In the last couple of years, we've gotten to know each other through our GROW Group, House of Prayer (AM). Our group meets in the Youth Chapel every Wednesday at 7 AM. She's been a joy to get to know and has a really big heart. Let me introduce you to her:
J: Let's start with some really simple questions: What are a couple of your favorite songs and a favorite Bible promise?
M: "Shall We Gather at the River" was sung every Friday evening with my family. We changed it a bit to say, "gather with the family at the river." Another very meaningful song is one my husband and I sang together that seem to touch people's hearts, "Do You Know My Jesus?." My favorite Bible verse is Philippians 4:13, "I can do all things through Christ who strengthens me." Just after my husband died there were times when I didn't think I could do this. The verse really gave me what I needed.
J: What is an activity that you enjoy doing?
M: I love to crochet! In fact, one of Pastor Ben's boys received a blanket I made for him. Right now, I get to make them to sell to help pay for my grandchildren's school bill.
J: How long ago did you move to Berrien Springs, and what brought you here?
M: I was born in Iowa and lived most of my life [there]. When my husband died, the plan was to move closer to our daughter and grandchildren.
J: Why did you decide to attend Pioneer Memorial Church?
M: Mostly because my grandchildren go to Ruth Murdoch Elementary School. They are involved in activities here and I want to be here to support them. The reason they come here is because Pioneer Memorial has wonderful programs in Sabbath School for children.
J: What would you say have been some of the more meaningful moments in your time here?
M: There are lots of those moments. It's hard to just pick one. God led very directly in me coming here; that was a big influence. I thoroughly enjoy Sabbaths here with sermons and the involvement with the small groups. All those things are very meaningful to me. I wanted to come here while I was still young enough to get acquainted and find new friends here, and I have done that!
J: I've gotten to know you through our group that meets on Wednesday mornings. Why did you decide to come at this early hour and what keeps you coming?
M: Well, I'm a morning person and I don't like to get out at night. So I chose the morning for that reason. A lot of the year, it is lighter in the morning—not right now—but it is a lot of the time. I just really enjoy fellowship and prayer. Prayer is an important part of my life. This morning prayer meeting is very meaningful to me.
J: What other parts of Pioneer life do you really enjoy?
M: I enjoy the Sabbath School. Our class is quite interactive, and I enjoy that. I have the opportunity to bring a lady with me that is elderly and is unable to drive on her own. It's a blessing to bring Mary Ross with me each Sabbath morning.
J: What would you say to someone thinking about coming to Pioneer?
M: Try it! I would say try it. There is more activity than you can possibly take part in. You have to pick and choose. That was new to me coming from a small church where everyone had to be involved in everything or it didn't happen. Here there are so many things to choose from. I can't do all the things I enjoy doing, so it's a blessing to have this much to pick from.
J: Marilyn, thank you for sharing with us. I'm so blessed to get to share this journey with you.
November 21, 2018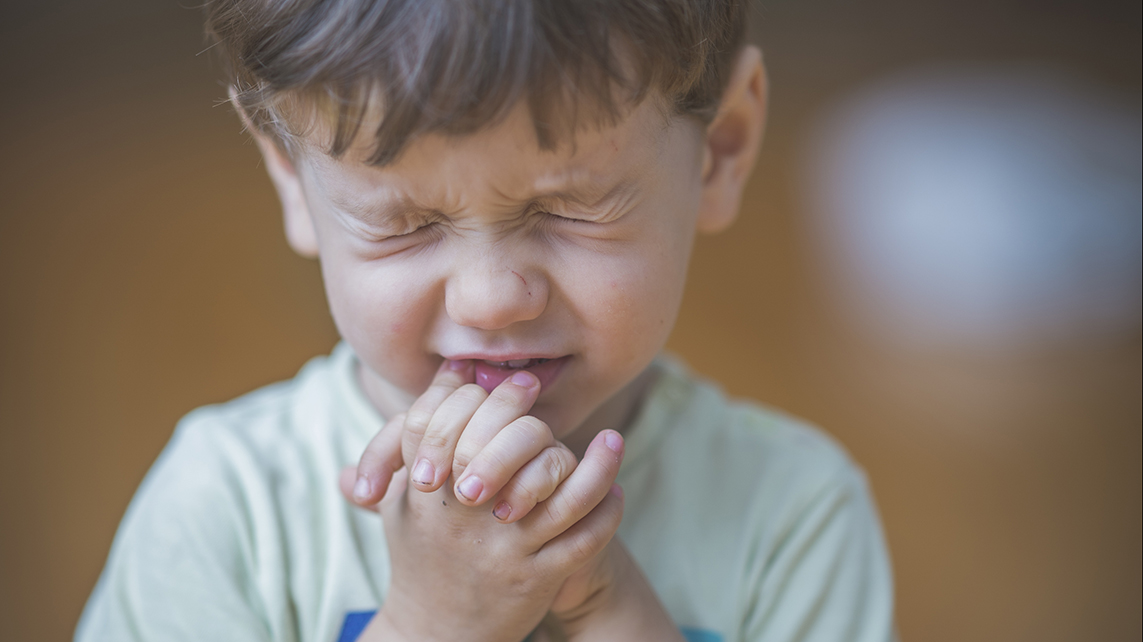 by Brianna Martin
My son, Emmett, is 3 years old, and he is an active future member (he's already planning his baptism) of Pioneer Memorial Church.
Here's a little glimpse into how Emmett is part of church life of PMC:
As you'd expect, he loves his Sabbath School class. He loves the songs (we sing them often at home during the week, too), he loves the stories, he loves being with other kids his age who love Jesus, and he loves his Sabbath School teachers, too.
But Sabbath School is just the beginning of Emmett's church activity. He also attends the church service regularly. He is a 3-year-old, so it's not always easy for him to sit and listen, but most of the time he does well. He loves the children's story, yes, but he also loves the parts of the service that aren't geared toward little ones: special music selections, song service, and even the sermons. On the Sabbaths we are forced to miss church because of sickness or some other issue, he asks to watch the live stream of PMC's Second Service on Facebook.
Emmett also attends prayer meeting (the 7 AM House of Prayer) every week. He looks forward to it all week long, and he's begun sharing Bible stories there. He often prays with the other attendees.
We attend Mommy (and Daddy) and Me 2-3 often, and Emmett is always thrilled to know when we're going. He loves playing with the other children, doing the crafts provided, and singing and learning during circle time.
My son looks forward to going to PMC every time he goes, because he meets people there who show him love every single time, without fail.
Maybe you're a Sabbath School teacher doing ministry under the roof of PMC in a room full of energetic youngsters eager to learn about Jesus.
Maybe you're an elder or a pastor sharing in the leadership of House of Prayer.
Maybe you're a member of the praise team or the media team, ministering by making the service special and accessible for the rest of us.
Maybe you're a deacon or deaconess, helping out with all that goes on behind the scenes.
There are many opportunities for ministry leadership under the roof, and you are making a difference when you help in these ways.
But the ministry I am most thankful for, as the mother of a little boy who already loves God and loves his church, is the love ministry of John 13:35 which says, "By this everyone will know that you are my disciples, if you love one another."
Emmett (and he's not the only child with a story like this) loves Jesus because you, the members of PMC, have loved Emmett. He sees that Jesus has made a difference in your lives by the way you treat him. This ministry of love is open to all of us, and it doesn't just work on 3-year-olds. Under the Roof of Pioneer Memorial Church, let love be our primary ministry.
November 14, 2018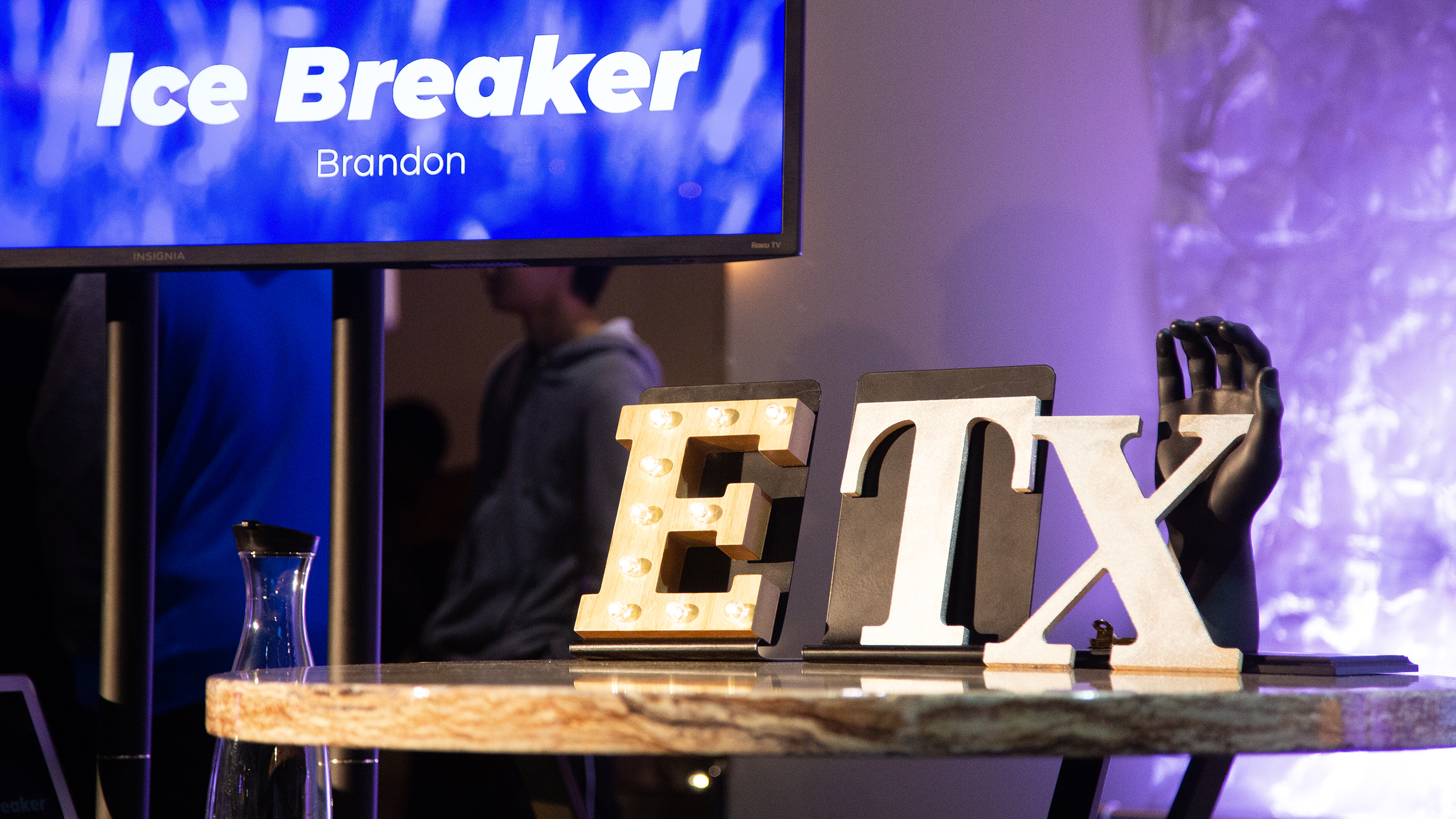 by Debbie Michel
It's 5:30 on a Sabbath evening and the air in the Earliteen Loft is electric with excitement. It's the opening day of the GROW Group called Earliteen Extended (ETX) and almost 70 young students are in attendance. Why all the interest? This PMC GROW Group is specifically targeted to the needs of the young. Last week's ETX program topic on "Awkward" was presented by Andrews University communication professor Heather Thompson Day. Past topics have ranged from "Gorgeous 2 God," which deals with the esteem challenges girls often face, to "Something about the Music," questions the power and place of music in the life of young Christians.
ETX grew out of a need. It was during the Hope Trending evangelistic campaign two years ago when 7th and 8th graders packed the Loft night after night for their own watch party, bringing along friends and even pet dogs, a turtle and gerbil. It was truly a zoo! After Pastor Dwight Nelson completed his 20-minute Ted Talk-style presentation, the students had their own lively 20-minute Q&A with a panel of specialists. There was never enough time to cover topics, which naturally led to leaders creating another outlet to explore relevant issues.
Since then ETX has featured musicians from the ranks of Earliteen and Youth and has had a social component with games and icebreakers led by our college students. The Earliteen Sabbath school also embraces service projects and students are now working toward contributing to the church's renovation budget.
The students are no strangers to giving when they notice a need. Last fall they heard of a huge need involving children in Syria, where children lacked the basic supplies that many take for granted. Since they were aware that Jesus Christ said to let their lights shine, they knew they had to do something, and the backpack project was born. Sabbath school teacher Carmen Avila said that the idea began when the students were studying their lesson and began asking a series of questions: How can I be a missionary? How can I do something for someone? As Carmen thought about it, she knew that whatever the students decided on, it should be "something that they could put their hands on, not just get some money from their parents." What if, she thought, they neglected to give themselves something really important or something they enjoyed and set aside that money to do something meaningful?
It was around this time Carmen heard about a project of sending backpacks with school supplies to refugee children in Syria. When she told her class, they were excited to help, and fundraising plans were quickly hatched. The main challenge was how to get 7th and 8th graders with no jobs to raise $1,000. But the students' faithfulness surpassed everyone's expectations! The entire Sabbath school class ended up raising $1,200 within the span of eight weeks. Under the roof at PMC, as Earliteens learn to extend themselves, they're living out Philippians 2:4: Let each of you look not only to his own interest but also to the interest of others.
November 7, 2018
by Jose Bourget
Take a moment and Google "the art of making a tapestry." You'll find a really informative video explaining the history and process of this centuries-old art form. Interestingly, it is more than a beautiful display of colors and patterns; it intends to tell a story. The storyteller is the weaver who guides each strand through the skillful and patient work of crafting, line by line, an intelligent and inspiring snapshot of history. Question: if we step back for a moment to see the picture of the spiritual vitality at Pioneer Memorial Church, what would we see? Would a pattern emerge? Could you see the skill and intentionality of a Master Weaver? We are launching a series entitled, "Under the Roof: Capturing the Heart of PMC." At first, we will get to see individual strands, a close up of Immanuel–the many ways the Spirit is weaving its way through the life of individuals, families, and the community. Each week, as the colorful strands build on each other, a pattern emerges. Maybe you already know what the picture will look like, so don't spoil it for the rest of us! The stories will come from the various ministry teams that serve year round. You may not know this, but we do have a strong pulse driving this faith community. For example, here is a partial snapshot of the lifelines that are crafting the tapestry of Pioneer's mission on average on a weekly basis:
6 Elders
120 Volunteers for Sabbath School's birth - 14 years old
26 Deacons
6 Traffic Volunteers
20 Media Ministry Volunteer Specialists
23 Adventurer leaders
20 Pathfinder leaders
38 Hospitality Volunteers
35 Collegiate and Adult Sabbath School Leaders
16 Youth Sabbath School Leaders
40 Grow Groups
Let's be clear: this is a partial snapshot. There are dozens of more ministry teams that are pulsating with the heart of God each week. Stats are great, right? Sure, but they lack the beauty and intricacies of a handmade tapestry. Stats don't tell us about the people–the distinctiveness of names, the answered prayers and divine appointments only made possible with the artistry of the Master Weaver at work. I'm confident that the tapestry of Pioneer is a beautiful picture. But let's take a closer look at the uniqueness, creativity, and intentionality that the Spirit is moving through our lives in this campus community. Do you have a Pioneer story to share about how God impacted your life or the life of someone you know? Email us at undertheroof@pmchurch.org and one of our story scouts will come to capture your story. We want to retell the creative and compassionate work that God is doing in your life. In our retelling, we will see how the heart of God is moving in us and through us. I wonder if the art of tapestry is what Auntie Ellen (an endearing way of referencing Ellen G. White) was imagining when penning the following line: "Every human being is to work with his/her life thread, weaving it into the fabric to help complete the pattern." (6T 115.1) I'm on the edge of my seat as we take a closer look at the tapestry that makes up the heart of Pioneer.